Written by Daniela Vorndran Tuesday, 08 March 2005 08:46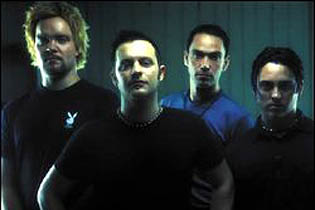 Electro / FuturePop band from Norway seen the light of day in 1986.
Biography


(As published at
http://www.subspace.se
)
Odense, Denmark. Stephan Groth was born with music in his blood. His father was a successful blues musician and his mother was a DJ. It was inevitable that Stephan should follow in their musical footsteps, but fortunately in electronica rather than the blues. In 1986 the family moved to Norway where Stephan soon began experimenting with electronic body music and started Apoptygma Berzerk.
In 1991, Norwegian underground label Tatra presented the first single "Ashes to ashes". Three years later Apoptygma's debut album, "Soli deo gloria", was released and surpassed all expectations. The critical acclaim in the underground press was tremendous.
Apoptygma went on hiatus after the second album "7", the result of Stephan being drafted to work in Norway's civil-service system for a mandatory 14-month tour of duty. However, Apoptygma struck back in style with the singles "Mourn" and "Paranoia" and US interest in Apoptygma increased. North America was given the chance to sample the future of electronic dance music when Metropolis released the compilation "The apopcalyptic manifesto" and not much later Apoptygma embarked on their first US tour.
During the 1998 European tour, Apoptygma recorded all of the shows and released the first live album "APBL98". To complement the music, the album came with a media disc that featured tour films, interviews, videos and rarities, and was mixed with quotes from the tour itself. Stephan wanted something for those who had been unable to catch Apoptygma live or who wanted something to help re-live the experience.
Apoptygma returned to the studio and emerged with a highly successful dance floor single, "Eclipse". The following album, "Welcome to earth", a delirious combination of modern trance with electro values released in 2000, deservedly both debuted and stayed at #1 in the German alternative charts. It's success across Europe and North America was equally complete, and the following tour took Apoptygma to ecstatic crowds across both continents, as witnessed on the second live documentary "APBL2000", released by the band's own label Hard:Drive on CD, and by Dependent on DVD and VHS.
Enter 2002, Apoptygma returned to re-enforce their dominance with the single "Until the end of the world" and the fourth full-length studio album "Harmonizer", both released by SubSpace Communications. Co-produced by renowned producer Alon Cohen this truly showcases Apoptygmas's best effort yet. Thick, full electronic textures adhere to persuasive beats, which enable one to loose themselves within Stephan's lyrics and vocals. Electro, synthpop, trance, and electronic body music sounds are melted and blended together to form a harmony unlike no other.
Line-up

Stephan L. Groth
Geir Bratland
Fredrik Brarud
Angel Stengel
Anders Odden
Photos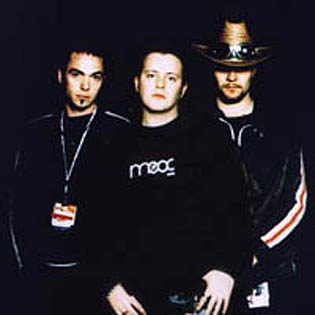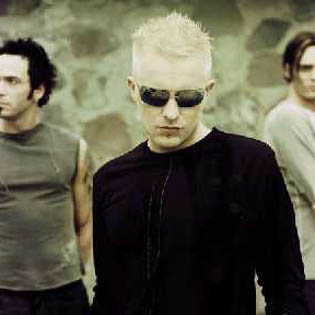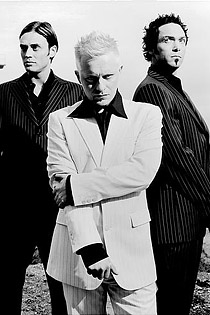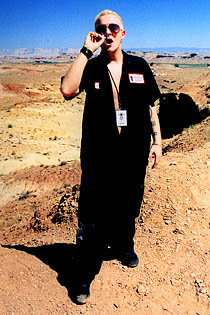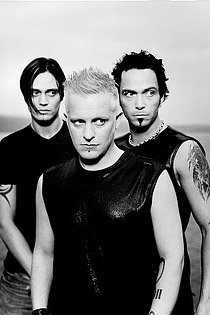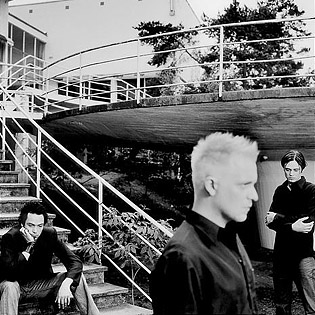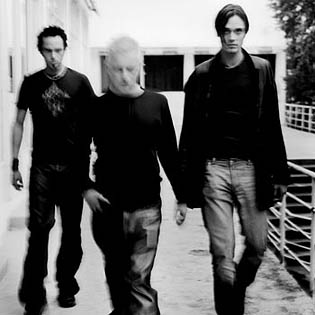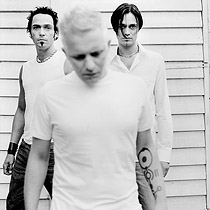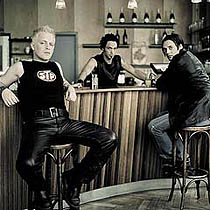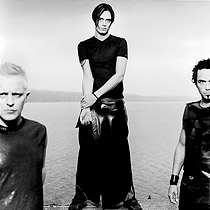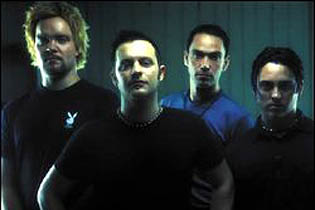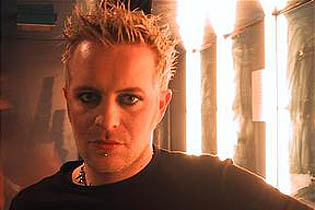 Please remember that the pics might be protected by copyright!
Discography

1991 Ashes To Ashes CDM
1992 The 2nd Manifesto CD
1993 Soli Deo Gloria CD
1993 Bitch CDM
1994 Deep Red CDM
1995 Non Stop Violence CDM
1996 7 CD
1997 Mourn CDM
1998 Paranoia CDM
1998 The Apopcalyptic Manifesto CD
1999 Eclipse CDM
1999 APBL98 CD
2000 Kathy's Song CDM
2000 Welcome To Earth CD
2001 APBL2000 CD
2002 Harmonizer CD
2002 Until The End Of The World CDM
2002 Suffer In Silence CDM
2004 Unicorn / The Harmonizer CD/DVD
2005 In this together CDM
2005 You and me against the World CD
2006 Shine On CDM
2006 Love to blame CDM
2006 Cambodia CDM
2006 Sonic Diary DCD
Tourdates

Tour dates can be found through this link:
http://www.apoptygma-berzerk.com
Section: Dates
Website
http://www.apoptygma-berzerk.com
Contact address

General info

This e-mail address is being protected from spambots. You need JavaScript enabled to view it
Band members
Stephan L. Groth -
Geir Bratland -
Fredrik Brarud -
Angel Stengel -
Anders Odden -
(tour)management

Pluswelt Promotion
PLUSWELT PROMOTION
P.O. Box 22272
E - 08080 Barcelona
Phone +34 93 2890268
Fax +34 93 2890269
Website:
http://www.pluswelt.de
Email: This e-mail address is being protected from spambots. You need JavaScript enabled to view it
Record company

Hard:Drive
P.O.BOX 48
N-1601 FREDRIKSTAD
NORWAY
Website:
http://www.harddrive.no
Email: This e-mail address is being protected from spambots. You need JavaScript enabled to view it
For Scandinavia:
SubSpace Communications AB
Box 4587
SE-203 20 Malmö
Sweden
Website:
www.subspace.se
Email: This e-mail address is being protected from spambots. You need JavaScript enabled to view it


Related articles