Written by Ray Dunkle Thursday, 28 April 2011 11:58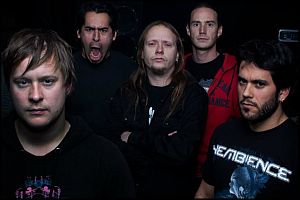 Interview with

Thomas (guitar) from Pitchblack

PITCHBLACK is an excellent and promising band from Denmark that plays 21st century Death Metal with Thrash elements. Their guitarist Thomas spoke to Reflection of Darkness about the band, their latest album 'The Devilty', politics and many other issues…


Reflections of Darkness (RoD): It seems that during the last years Denmark has very dynamically re-entered the metal scene. What is going on there?!
Thomas: Well there are a lot of really good metal bands in Denmark. We have the old bands such as ILLDISPOSED, ARTILLERY, HATESPHERE, MNEMIC and INVOCATER that still makes kick ass records. And then we have the newer ones such as THE BURNING, AS WE FIGHT, DAWN OF DEMISE, THE PSYKE PROJECT and of course PITCHBLACK. The Metal underground in Denmark is quite big and there are some really talented upcoming metal bands out there. Some of the new bands have members as young as 15 years of age and they really blow you away. I think that the approach to practicing your instrument in metal is a bit different than when I started about 20 years ago. I just wanted to have fun, make some noise and drink a lot of beers. The young metal heads today really take their playing seriously. So expect a lot of metal from Denmark in the near future.

RoD: Can you tell me about the band's past and your musical influences?
Thomas: PITCHBLACK was formed in 2003 and had their first full line up shortly after.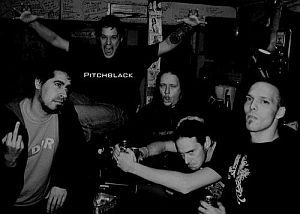 The first Demo was recorded and soon followed the live gigs. PITCHBLACK won the Copenhagen part of a Metal contest for the best band and guitarists in 2004. After another demo it was decided to do a full album. 'Designed To Dislike' was released in 2007 by the German Limited Access Records. I joined the band as new guitarist shortly after the record was done. The guitar and vocals was recorded at my studio and I actually auditioned as bass player in 2003. So PITCHBLACK were already like a family to me. 'Designed To Dislike' won the price for Best Debut at Danish Metal Awards 2007. We played some gigs in Germany and Denmark and after a tour with DISMEMBERD was cancelled, original guitarist Trold decided to quit the band. That drove us so a much harder into a more brutal approach that turned out as the new album 'The Devilty'. We have a lot of different musical influences but bands such as SLAYER, GOJIRA, TESTAMENT, MASTODON, ILLDISPOSED, THE DILLINGER ESCAPE PLAN and VADER often makes to the stereo at rehearsals.

RoD: How did Hank Sherman [MERCYFUL FATE] come on board? Will you continue the collaboration with him?
Thomas: Hank has his studio right next to our rehearsal room and my studio. I met Hank in 1999 when I joined a band actually rehearsing in the same room as PITCHBLACK. Hank is also a great photographer so he has taken quite a few pictures with bands I've been involved with. He also took the band pics on the 'Designed To Dislike' Album. Hank is a very nice and down to earth guy, so it was quite natural to have him do a solo on 'The Devilty'. I don't know if he will be playing on the next PITCHBLACK album but he'll probably take some pictures of us, give us some good advice and tell a lot of funny stories from the 80's.

RoD: Apparently there aren't many interviews of the band around. Can you tell me the reason why?
Thomas: Well I don't know. We haven't done that many interviews since the 'Designed To Dislike' album. But I can assure you that we are doing quite a few as we speak.

RoD: There have been some very controversial approaches of the album cover. As far as I know it was banned in Germany. Have you been given any explanations about it?
Thomas: Yes it has been banned by the German distributor. They found the cover looking too realistic and bloody, which it's not. The dude is still alive, ha ha. The "dead" dude on the cover symbolizes the body of all evil such as dictators, religious fanatics and corrupt politicians that we have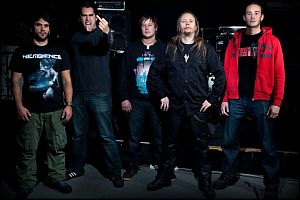 killed. We are no saints but all we want is actually world peace and understanding and a lot of loud METAL.

RoD: Have you considered creating a more "neutral" cover-art for the places that censor it or what is your intention how to respond to it?
Thomas: When we were told the cover was banned in Germany we said fuck em'. No one was going to censor our cover-art or music. But Germany is such an important market for us, so we had to do something. We have made a more "civilized" cover that has been placed above the original booklet. The Germans approved it, so that's great. So far we haven't been banned anywhere else.

RoD: Apparently there exists hypocrisy in the West on the subject of free expression. Have you experienced any troubles on that front in the past before already, on any levels?
Thomas: Yes there's a lot of hypocrisy in the West but I think there's hypocrisy all over the world. Well personally I haven't experienced any troubles besides the cover-art banning, but Denmark has. A few years ago a Danish news paper published some drawings of the Islamic prophet Mohammed with a bomb in his turban and the Arabic world went nuts. They threatened with terror and burned the Danish flag. Also in Denmark some people questioned the right to free expression. It was a big topic for quite a while.

RoD: The band faces many social issues in the lyrics. But, as you say, without taking any direct political comments. You feel that the metal scene is fed up with social preaching?
Thomas: Well we write about what we want and feel like expressing in our music. What other bands write about is their business and we really don't care.

RoD: Another thing that is present in your work is the war against religion. Is it anti-clerical only or it extends to the metaphysical level as well?
Thomas: Actually people can believe in what or who they want, as long as they don't get fanatic and bomb themselves and innocent people in the name of religion. Through the history of mankind most of all wars have been about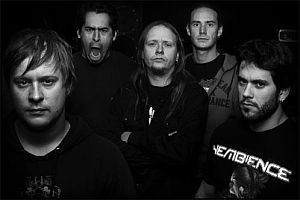 religious controversies, and it still is. That's ridiculous, we live in 2011. Wake up to the real world!

RoD: Once upon a time Paul Valéry said that "if our thoughts were to become reality all the streets would be filled with dead corpses". How do you feel about that?
Thomas: Hmm I don't know this Paul Valéry but I definitely don't share his thoughts.

RoD: Some love to see the world through some hippy, rose-tinted glasses. What you want to say to them?
Thomas: I love hippies. They are so optimistic and relaxed. That's great, but they also have to wake up at some point. The world is not only peace, love and harmony.

RoD: If you could actually kill someone, a figure from the present or the past without any consequences who he/she might be and why?
Thomas: That must be Hitler. He was responsible for so much destruction death and hate. Sadly there are still people sharing his visions today.

RoD: What do you think is rotten in the Kingdom of Denmark?!
Thomas: Our present government. It really sucks big time! But gladly the election is this year.

RoD: What are the band plans for the immediate future?
Thomas: 'The Devilty' has just been released in EU, so currently we are doing a lot of interviews and planning gigs. We have also written 6 new songs, and have a plastic bag full of killer riffs for the next album. Our next gig is supporting Danish Thrash legends ARTILLERY in Copenhagen.

RoD: Thank you for your time…
Thomas: You're welcome. It's been a pleasure. Now go buy 'The Devilty'!