Written by Daniela Vorndran Wednesday, 18 July 2012 13:16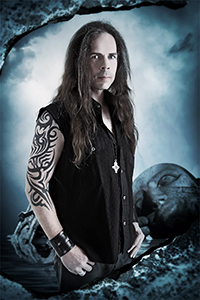 German symphonic Metalheads XANDRIA and yearlong bass guitar player Nils Middelhauve will split ways in the future. Nils, who joined the band in 2004 just after the release of XANDRIA's second studio album "Ravenheart", took the decision to depart from the band mainly due to personal reasons, as the band released in a statement.

"It gradually became obvious that some points of view vastly grew apart, concluding in Nils' determination to not continue in XANDRIA anymore", the band's facebook site comments on the split. "Especially since all members are friends first and foremost, any more compromises had been even more hurtful". The band regrets Nils' decision, yet is respecting it at the same time, even though everyone is really sad about it. Nils always was a role model when it comes to working for and working within a band, remaining XANDRIA points out.


At this stage no replacement has been determined yet. The band will carefully look for an adequate successor over the upcoming weeks. Nils Middelhauve will play any show confirmed so far, if no replacement will be found by the time of these very shows. Nils will continue making music and will be playing in different projects and bands.

Source: Xandria / www.facebook.com/xandriaofficial