Details

Parent Category: News
Published on Tuesday, 05 February 2013 18:53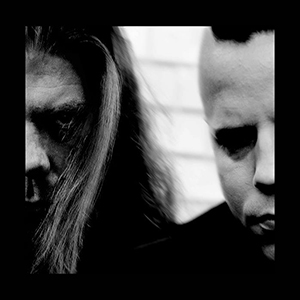 Interesting news were coming up today from DIARY OF DREAMS' mastermind Adrian Hates and guitarist Gaun:A: Since 1996, Diary of Dreams have been busy behind the scenes, working on a secret side project. A project that was never accomplished though. The time never seemed to be right, and the main focus always lay on the leviathan Diary of Dreams. But now, things are about to change: Adrian Hates and Gaun:A have broken their chains and expanded the borders of their musical works to make room for another creation: ".com/kill" is coming, so much is for sure … and it won't take long. Of course there are moments where .com/kill's musical legacy will flare up, and yet, the project is dominated by elements and songs which couldn't be more different from the mother ship.


Phrases, fragments and voodoo-like rhythms attack the stunned listener, pounding furiously like a horde of wild note storms. The going is unusually rough, hard and intense, promising lots of delights for the club world. And .com/kill is much more than a side project – it is a second musical universe, a second home for the redirected and unfiltered words and sounds from the unconsciousness of a creative duo, renowned for their ability to let music become a soundtrack for your head. So be patient for just a little longer … .com/kill is coming … to the club, to the stage and to your head. More about the project: https://www.facebook.com/pages/comkill/546188345405566


Event Calendar
Search Event Tickets