Details

Parent Category: News
Published on Wednesday, 27 February 2013 08:39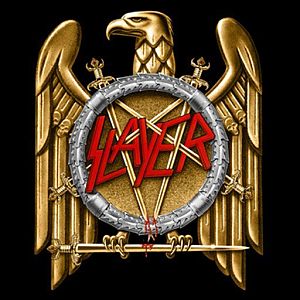 Following a disagreement about the bands finances, drummer Dave Lombardo from Slayer has been replaced for their Australian tour. The tour is made up of appearances at Soundwave Festival and Sidewaves. Lombardo will be replaced by Jon Dette (Testament), who has toured with Slayer in the past. Dave Lombardo is the original drummer of Slayer and joined the band in 1981. In 1992 Lombardo took a break to be with his family but in 2002 he rejoined the band and has been in the lineup until now.


Initially, only a statement from Dave Lombardo was published about the issue. On his facebook page, he apologized to fans that he would not be joining the band for the tour. According to this statement, the dispute leading to his replacement was initiated by a series of critical questions to his fellow band members about the band's finances. As it remained unclear where the money was going, questions remained unanswered leading to a heated debate. Eventually Lombardo was notified that he had been replaced on the upcoming Australian tour.

Days later, Slayer responded to Lombardo's statement confirming that he will be replaced for the Australian tour by Dette. Furthermore, the band states that they don't agree with the outline of events as put forward by Lombardo. According to the Slayer statement, the band was unable to reach an agreement on a set of new terms that were put forward by Lombardo only very shortly before starting their Australian shows. So far, it remains unclear if Lombardo will also be replaced for the European festival shows this summer.


Source: Rolling Stone



Event Calendar
Search Event Tickets