Written by Daniela Vorndran Thursday, 03 May 2012 09:53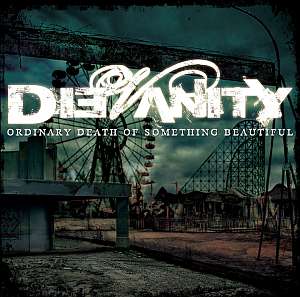 Rock/metal band DieVanity will release its first studio album, "Ordinary Death Of Something Beautiful", on June 22nd via logic(il)logic Records.

The band's history starts in 2006, when the singer Federico Cardinale and the guitar player Andrea Machetta try to give life to a musical project called "Dovetail" in order to express their common passion for rock and metal sonorities. After some home-recording experiences, the situation moves on in 2009 when Andrea and Federico find the members to complete the line up: Anselmo Zoccali (drums), Fabrizio Di Munno (rhythm guitar), Andrea Traversa (bass guitar).


After few months, the band changes its name in "DieVanity" and records its first work: an EP entitled "Objects In Mirror Are Closer Than They Appear". The band's style is a dynamic mix of strong guitar riffs and fascinating melodic lines and collects positive opinions, sometimes even enthusiastic, from music press. After the release of the EP, the band starts an intensive live activity throughout Italy and has the opportunity to share the stage with bands of undisputed reputation, like the Italian band "No Speech" and the Finnish band "Negative".

The concerts go on during all 2011, but this doesn't prevent the band from dedicating an important part of the year to write its second work, that will come out in June 22, 2012: "Ordinary Death Of Something Beautiful", a full-length album composed by 11 tracks, which should represent a sound evolution, with a lot of surprises regarding style and melody, and at the same time a confirmation of the solidity of their musical proposal!

The track listing for the CD is as follows:
01. Insert Coin
02. Curtains Fall
03. Soldiers
04. Promise In Words
05. Deadline
06. Kill Vanity
07. The Flag
08. Something Wrong
09. What We Call Love
10. A Chance To The Night
11. Ordinary Death Of Something Beautiful

DieVanity:
Federico Cardinale (Vocals)
Andrea Machetta (Lead guitar)
Fabrizio Di Munno (Rhythm guitar)
Andrea Traversa (Bass)
Anselmo Zoccali (Drums)


Source: Press Release