Written by Daniela Vorndran Monday, 07 May 2012 19:16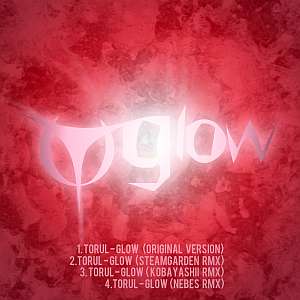 Following last year's success of singles 'Try' and 'In Whole' with highly-praised music videos which were part of the later-released album 'In Whole', TORUL present the new single 'Glow'. 'Glow' brings a new, refreshed TORUL sound which can be described as loud, melancholic and utopian while at the same time remaining true to the beauty and richness of their characteristic electro sound.The single, with 4 other remixes by other producers, is to be released on May 11, 2012 on Infacted Recordings. with the release of the new EP called 'ALL IN' scheduled to be released this fall/winter.
About Torul
Although we caught sight of the debut album 'Dark Matters' in 2010, the name Torul wasn't unknown before. Moving more or less in the club techno and electro waters, Torul worked as a solo artist and DJ (releasing vinyl singles at big labels such as Low Spirit, Force Inc, Thule Musik, UCMG etc. and DJ-ed in famous clubs such as Tresor Berlin, Golden Puddel, Ambasada Gavioli and many others) and only invited guest musicians and vocalists for the studio sessions, which changed right about the time the debut album was released, thus becoming a band of the three - at first mainly for live performances. The Dark Matters album had zero promotion – it was even released by Torul himself. In spite of this, it drew a lot of attention by several labels in Europe, of which Torul chose Infacted Recordings because they showed unflagging enthusiasm. But this unique and diverse mixture of dark electro and alternative pop with some guitar elements is obviously also well accepted by people.


The first international hits followed – the Try video, the very original music video received rave reviews and Torul drew more and more attention - started to regularly appear on the regional MTV, reached quite high on German alternative charts with both of this year's singles and by doing live shows. After Try and Partially Untamed singles and videos, the new album 'In Whole' was finally released in December 2011. It's got quite a lot of attention, and among other great reviews it was also nominated as album of the year and Torul as a band 'the newcomer of the year' at
http://www.depechemode.de/dm-de-awards-2011-redaktion-13053/
. Torul were recently invited to play at Wave Gothic Treffen in Leipzig on May 27th, 2012, one of the few most important festivals in Europe, where more than 30.000 electro and gothic music fans are expected. On Slovenian Music Week (STG) they were also select by international festival jury as one of the 15 bands out of more than 170 applicants to perform live.