Details

Parent Category: News
Published on Wednesday, 06 March 2013 12:10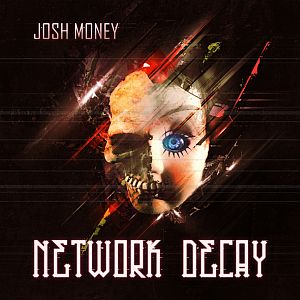 Classically trained composer, musician & producer Josh Money has released "Network Decay," an instrumental album featuring twelve cues of experimental EDM ordinance for Film, TV, and Video Games. Download "The Petrine Cross" for Free! With a swarm of singles, EPs, and remixes on respected labels such as Play Me, Sludge, and FiXT, along with corresponding Beatport Charting accolades, Josh is a rising star in the EDM scene. Josh will also be releasing a full-length vocal album in Spring 2013 with FiXT.



About "Network Decay"

Artist: Josh Money
Label: FiXT
Genre: Electro-House, Dubstep, Complextro, Film/TV/Games, Experimental
Release Date: March 5th, 2013

Tracklist
01. British Summer | 02:40
02. Drug Bunny | 02:21
03. Allodynia | 02:35
04. Nocebo | 03:02
05. Inflict Damage | 02:55
06. Ding Dong Ditch | 02:06
07. The 5 Punishments | 03:19
08. Alivio | 02:30
09. The Petrine Cross | 03:02
10. The Apparatchik | 02:13
11. Witness a Fire | 03:36
12. Hagwalah | 03:50
Total Playtime: 00:34:09


About Josh Money

Josh Money took his first piano lesson at age 5 and later studied classical composition, guitar, and piano at Macon State. After hearing the music of producer BT, he learned that his true passion was producing behind a computer. With indie film and video game scoring already under his belt thanks to programs at Full Sail University and an audio engineer position at EA Games, Josh began producing full-time in 2010 out of his home studio in Orlando. Focusing on a darker, heavier side of electronic music, Josh experimented with elements of dubstep, metal, and advanced classical theory. This newer sound caught the ear of veteran UK producer Deekline, who immediately signed Josh's first dubstep release to Sludge Records. Josh took the EDM world by storm with his single "Let Go With You", which dominated Beatport's Dubstep chart, staying at the #2 slot for 6 weeks. After remixing Celldweller's "I Can't Wait", Josh Money has joined Celldweller's FiXT label to continue his attack on the charts.


Source: Press Release



Event Calendar
Search Event Tickets