Details

Parent Category: News
Published on Thursday, 25 July 2013 11:23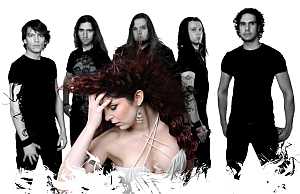 Dutch Rock band STREAM OF PASSION decided to use crowd funding to raise money for their next album. An international campaign has been set up via Indiegogo-platform, enabling fans to buy unique band-related items. In total, an amount of 25,000 euros needs to be collected. The items for sale vary from a download, CD or merchandise package to a role in the new video clip, a dress or violin from singer Marcela or a musical lesson by one of the band members. Even a complete BBQ with a show of STREAM OF PASSION is for sale.


Bass player Johan van Stratum comments on the bands decision: "times are changing, and so is the production of music and the way it is consumed. By taking things in their own hands, bands have more freedom and fans are enabled to support their favorites directly. All members of STREAM OF PASSION are enthusiastic musicians, making music they would love to hear most themselves. This new campaign gives us the chance to keep doing that, without restrictions".

Over the last eight years, STREAM OF PASSION has released three studio albums and a live CD/DVD via Sony Music and Napalm Records. The band has been touring in Europe, Canada and Mexico with amongst others EPICA, SIRENIA, LEAVES' EYES and XANDRIA. This fall, STREAM OF PASSION will cover two shows in Russia and join the lineup of Metal Female Voices Fest in Belgium. Additionally, a few Dutch shows are scheduled:

06 September - P60, Amstelveen, The Netherlands
07 September - Atak, Enschede, The Netherlands
13 September - Tivoli Spiegelbar, Utrecht, The Netherlands (special acoustic show)
20 September - Pipl Club, Moskou (Russia)
21 September - Avrora Club, St Petersburg (Russia)
20 September - Metal Female Voices Fest, Wieze (Belgium)
27 September - Tivoli De Helling, Utrecht, The Netherlands (annual show with special guests)

More info about the project: http://igg.me/at/streamofpassion



Event Calendar
Search Event Tickets