Written by Roos Glastra Tuesday, 23 September 2008 23:32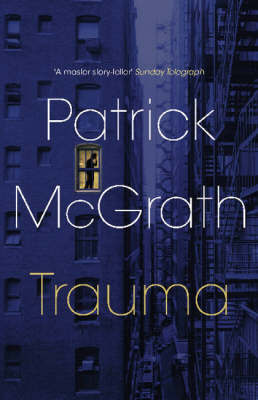 Title: Trauma
Writer: Patrick McGrath
Publisher: De bezige bij (NL)
Date: 8th of August 2008
Genre: Psychological novel
Especially released at Summer Darkness, the new novel of Patrick McGrath. His novels are loved among many people in the gothic scene. His lecture at Summer Darkness was attended by a lot of people. He has now released 6 novels. One of those novels, Spider, has been made in to a movie by David Cronenberg, it was shown at the festival.
The Book
McGrath lives half of his time in London and the other half in New York. The story of Trauma takes place in this last city. This large and hectic city is the home of psychologist Charlie Weir. Since the father of McGrath was a psychologist this is not such a strange choice for the profession of his leading character. Besides this Charlie is confronted with psychology both in his working and daily life.
Charlie still has many subjects from the past bothering him. His love life does not make live easier on him. He divorced his first wife but they can't seem to let go of each other. Love and hate are very close in this relation ship. Of course a trauma is connected to this too. Trauma is the one theme that connects Charlie to all the people in his life.
His brother introduces Charlie to a new woman. Of course she brings her own trauma. Nora Chiara is the trigger to a traumatic event in Charlies past.
Even though there are many people in his life, Charlie is a lonely man. The novel is written in first person. We read what Charlies thinks and especially we read everything from his point of view. So whether it is the truth, the reader will never know. It is the truth of Charlie. That is one of the things that keeps you reading, you feel for Charlie. After a while you start hoping he'll snap out of it and break this chain of traumas.
The gloomy cover of the book is very representative for the atmosphere of the story. Trauma takes you in to the live of Charlie Weir. A life full of problems to be solved, but are they ever? Even in the life of psychologist not every problem is solved. To some this might be a relief to others a worrying thought. You have to read it to find out for yourself.
Cover Picture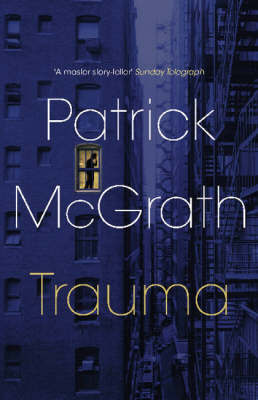 Rating

Cover 8
Story 8
Total: 8