Written by Nataly Night Wednesday, 06 January 2010 18:04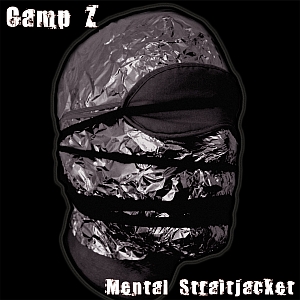 Title: Mental Straitjacket
Artist: Camp Z

Genre: Industrial, Post Punk, Experimental
Release Date: 7th December 2009
Label: afmusic / ZF Records
Album Review

French formation CAMP Z intends to reflect in its music the atmosphere of the time mostly combining elements of rock and punk with industrial. Supported by Fake Records the project managed to record its first work in 2006 and later on, in 2008 there appeared EP 'Our World to Come' on the label Zorch Factory Records. Now the band that gets the inspiration from different historical and social events, released the full-length album 'Mental Straitjacket'.
The CD starts with a rather promising intro which makes a listener feel themselves of being inside a mental home or something like that: a strange place full of scary, grinding and wailing sounds supplemented with an ominous voice produces a gloomy impression remaining till the very end of the last track. Almost all the other compositions just exaggerate the atmosphere and pure electronic sounds in combination with even guitars and drums cause some tension. But actually the second half of the album is a way too intricate and the structure of the songs is getting more complicated yet sometimes it seems not to be clear enough.
Of course, there can be found slightly peaceful songs more or less easy to perceive namely 'Retroscopic' and 'Beyond the Fences of Reality' which take the strain off and now a listener has a chance to relax a bit after such a powerful attack on his or her senses. Then there comes a short outro adding the final dabs to the whole picture created by the material of the album: the enigmatic space that we explore while listening to 'Mental Straitjacket' is now shut and it's time to get back to the reality. So the CD itself is quite interesting and it seems that CAMP Z was able to express successfully its thoughts and ideas in the music.
Tracklist

01. Intro/Section - 3:46
02. No Reality - 6:05
03. Schizophrenie - 4:20
04. W.Hell.Come II - 3:50
05. Unsound Voices - 2:57
06. U-Bortched - 5:01
07. Retroscopic - 3:38
08. Obsolete Resistance - 4:29
09. Further Schizo - 4:26
10. Beyond the Fences of Reality - 6:54
11. Conclusion - 1:54
Line-up

Manu/Zorch - Programming, Guitars, Bass, Voices, Keyboards, Samples, Noises
Dvrr - Drums, Noises, Sound Shaping
JP - Live Guitar
Mascozis - Live Bass
Website

http://www.myspace.com/zorchcamp
Cover Picture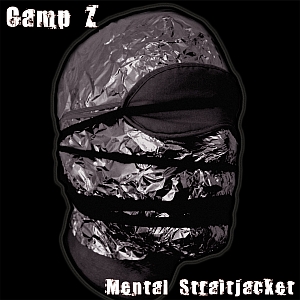 Rating

Music: 7
Sound: 8
Extras: -
Total: 7.5 / 10
{jos_sb_discuss:19}