Written by Nataly Night Tuesday, 20 July 2010 17:05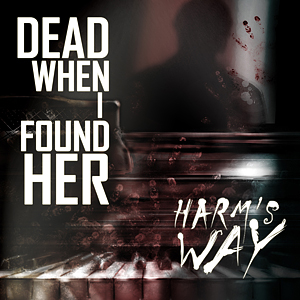 Artist: Dead When I Found Her
Title: Harm's Way
Genre: Industrial / Experimental / Electronica
Release Date: 13th July 2010
Label: Artoffact Records
Album Review

This year, DEAD WHEN I FOUND HER - peculiar project of professional electronic musician Michael Arthur Holloway - releases the debut work entitled 'Harm's Way'. So here the title itself already gives a possibility to make guesses about the material presented on the album however everything becomes clearer after thorough listening and maybe it would be better to listen to it twice.
The CD starts with somewhat delicate and rather measured 'Curtains' which may be regarded as a kind of introduction to the further compositions in general. The speech that gradually turns into a dialogue develops mostly simultaneously with the music and despite the seeming separation all the parts of the track are perfectly blended and indeed harmoniously interwoven into the whole concept. I can't say that the opening song provokes any strong emotional feedback: the sound flows rather calmly and quietly and doesn't penetrate into one's head too persistently but then the situation changes and as the album proceeds the compositions are getting more and more expressive and striking without losing the similar structure and dark atmosphere. Actually all the pieces are written in the same style mainly, yet they apparently differ from each other and every track tells its own story. The melodies sometimes seem to be just a mere background for the meaningful lyrics that can be comprehended thanks to the even rhythm and just accessible music.
The only song that I'd like to mark out is 'Useless Children' as in my opinion it's one of the most impressive with rich and interesting sonic effects. Thus the album contains 12 qualitative electronic tracks that display great examples if industrial: all of them are powerful, thought-provoking and striking. The music really arouses some associations with the classic of the genre nevertheless it sounds very fresh and original. The CD obviously has its moments although it can't be called simply excellent first of all because a listener needs time to get used to the specific delivery of the material at the beginning. But in whole 'Harm's Way' turned to be a great debut work and certainly it will suit the taste of all fans of the style.
Tracklist

01. Curtains – 5:06
02. Painkiller Suite – 6:31
03. Fixer Fixed – 4:32
04. Second Sight – 4:37
05. Phantoms – 4:17
06. Fortune's Few – 3:43
07. The Proof – 3:56
08. Lost House – 5:02
09. Stitches – 6:05
10. Subject Reject – 6:31
11. Useless Children – 5:24
12. Taking Shelter – 8:21
Line-up

Michael Arthur Holloway – Music, Lyrics
Website

http://dwifh.com/
/
http://www.myspace.com/deadwhenifoundher
Cover Picture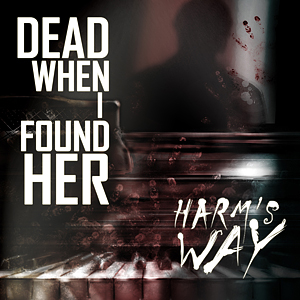 Rating

Music: 7
Sound: 8
Extras: -
Total: 7.5 / 10
{jos_sb_discuss:19}