Written by Petra Whiteley Tuesday, 26 October 2010 12:31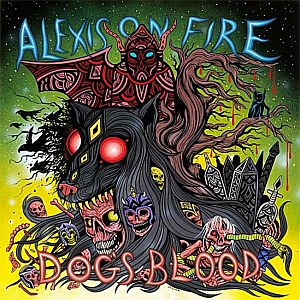 Artist: Alexisonfire
Title: Dog's Blood EP
Genre: Post-hardcore / Melodic Hardcore / Punk Rock
Release Date: 29th October 2010
Label: Roadrunner




EP Review

ALEXISONFIRE's (a quintet from Canada's Ontario) origin is rooted in three band break up. They named their new band after a contortionist stripper, who filed a lawsuit against them for using her moniker, at the time ALEXISONFIRE likened their music to a knife fight between two catholic girls, so the stripper failed, ouch to her and bravo to the boys. Although they became successful soon after releasing their first album they stuck it out with independent labels and said no to the big cats in the industry. After their third offering 'Crises' George Pettit let it be known that their Screamo part-as-a-characteristic-trait days were numbered -
"I don't want to be the band that saves it, I want to be the band that kills it."
Their riotous, stormy and charged dynamics with melodious tendencies remained. They might remind you of SUICIDAL TENDENCIES and ANTHRAX. After the last, fourth album 'Old Crows / Young Cardinals' released in 2009 and after playing with the likes of ANTI-FLAG, RISE AGAINST, THE GHOST OF A THOUSAND they're bringing out a EP 'Dog's Blood'.
The EP titled first song may refer to blood of the dog, but it sure as hell makes your own boil. The new weird territories they took their music into in this era of their existence pull you straight into them. The atmosphere of their soundscapes is heavy, it's as if the sky is laden with electricity about to let go off the tempest with the wild surge of their guitars, intense and murderous drumming and the aggressive push of vocals frothing up the rage and despairing angst in you too. Some of the riffs work up and follow NICK CAVE-ish ballad-like macabre bluesy moods. The last two songs are only a shade lighter and the last, instrumental track gets a degree slower as well but neither is less fierce or dark than the first two. The melodies as always lend the hard surges beauty and poignancy especially here at the end. Now you've ridden the storm you find yourself disappointed it's over.
'Dog's Blood' gives a great taste of what ALEXISONFIRE are about these days and singlehandedly persuades you to listen out for more of their music if you're not already doing so.
Tracklist

01. Dog's Blood (6.00)
02. Grey (5.19)
03. Black as Jet (3.51)
04. Vex (6.01)
Line-up

George Pettit – lead vocals
Dallas Green – lead vocals, rhythm guitar, piano
Wade MacNeil – lead guitar, vocals
Chris Steele – bass guitar
Jordan Hastings – drums, percussions
Websites

http://www.myspace.com/alexisonfire
/
http://www.theonlybandever.com/
Cover Picture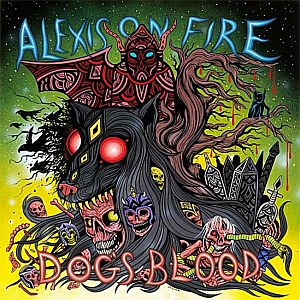 Rating

Music: 7
Sound: 9
Total: 8 / 10
{jos_sb_discuss:19}