Written by Hemi Malkki Thursday, 28 October 2010 11:16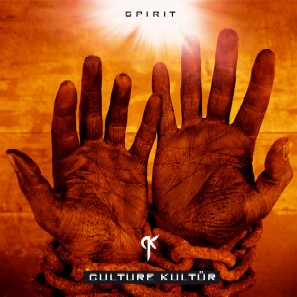 Artist: Culture Kültur
Title: Spirit
Genre: Future Pop / Electro
Release Date: 11th October 2010
Label: Caustic Records




Album Review

CULTURE KULTÜR was born under the sun of Southern Spain in Malaga. Over the years the band, which was started already in 1992 as an old school EBM project, has evolved their music more into the direction of future pop. It has been a long wait for their fans since the release of their previous album 'Reborn', but after five years, CULTURE KULTÜR are finally back with 11-track 'album Spirit'.
The album is kicked off by two energetic, catchy and very danceable tracks: 'Sieged' and 'Blind Man', both of which belong to the best tracks on the album. Third track is destined to divide people: it is a cover of the JOY DIVISION classic 'Love Will Tear Us Apart'. This rather trancy take on this beloved song is bound to be disliked by many and make Ian Curtis roll in his grave. If one can get over knowing the original version and does not mind the cheesy lead synths, it's not a particularly bad track, but it is a surprising and risky choice: it is obvious that the chances being able to stand up anywhere near the original version would be slim for any band.
Even though the sounds on 'Spirit' fall definitely into the realm of future pop and trance instead of old school EBM, CULTURE KULTÜR has not totally abandoned its EBM roots, which are perhaps most clearly heard on 'Never again' and provide a refreshing exception. The strength of CULTURE KULTÜR is definitely the up-beat club hit songs: their down-tempo ballads such as 'Silence' and 'I Found You' are balancing on the slippery slope that leads down to slushy tear-jerking pieces.
The vocals on 'Spirit' are above the average in the genre - even though most of the songs do not seem to even try to be more than bouncy club tracks, at his best moments, Maine is able to express emotion and fragility reminiscent of Peter Heppner. There is nothing to blame in the lyrics and sounds and production are a step up from their previous work (at least if you don't mind the cheese). However, 'Spirit' is unfortunately not a very innovative album: instead exploring new areas, it rather repeats the tried-and-true future pop formula. Nevertheless, it will certainly be liked by many.
Tracklist

01. Sieged
02. Bind Man
03. Love Will Tear Us Apart
04. Dead Second
05. Drum Machine
06. Unforgiven
07. Toxic Pulse
08. Never Again
09. Silence
10. My Voice
11. I Found You
Line-up

Salve Maine - vocals
Josua - audio programming, production
Website

http://www.myspace.com/culturekultur
Cover Picture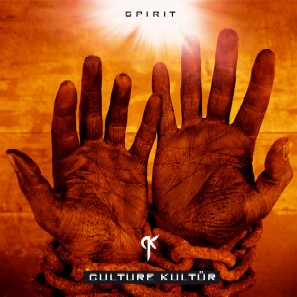 Rating

Music: 7
Sound: 7
Extras: -
Total: 7 / 10
{jos_sb_discuss:19}