Written by Ruth Gräbeldinger Tuesday, 31 October 2006 13:53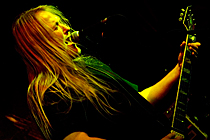 Rockfabrik,
Ludwigsburg, Germany
October 4th, 2006
Communic, Scar Symmetry


For many years now, the Rockfabrik in Ludwigsburg has been a meeting place for Metal heads in the Southwest of Germany; with a diversified programme and little, but nice concert events it is always worth to spend a night there. This Wednesday evening I looked forward to the Swedish guys from SCAR SYMMETRY, whom I had already seen on the Summer Breeze Festival this year; the evenings second act was to be the Norwegian band COMMUNIC, of which, I must admit, I had never heard before this event. When I arrived at the venue, about one hundred people had gathered in the small Club 2 on the buildings second floor; I could also spot a Nuclear Blast promotion stand. There was enough time to look around and get a drink before Christian Älvestam and his band mates entered the stage.
http://www.rockfabrik-ludwigsburg.de/
.
Scar Symmetry


Christian Älvestam, Jonas Kjellgren and the three other band members met one another in the Black Lounge-Studio in Alvesta, Sweden
. The song "Seeds of Rebellion", being the progeny of a collective jam session, earned them a contract with Cold Records in 2004. Their first self-produced album "Symmetric in Design" (2005, Metal Blade) was very well received, and they soon got an offer from Nuclear Blast Records. This year saw the release of their second studio work - "Pitch Black Progress". SCAR SYMMETRY are Christian Älvestam (vocals), Jonas Kjellgren (guitars), Per Nilsson (guitars), Kenneth Seil (bass) and Henrik Ohlsson (drums). http://www.scarsymmetry.com/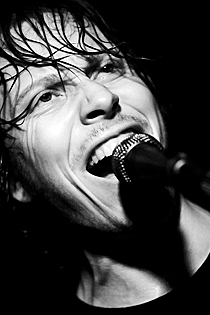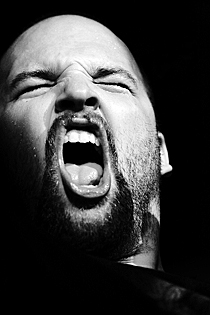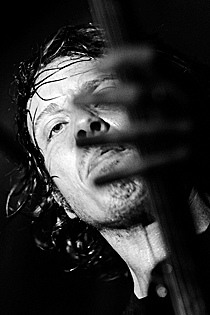 Music

SCAR SYMMETRY play Melodic Death Metal. In their early days, they were often compared to bands like SOILWORK. Though there surely are some similarities, the band has in the meantime managed to step out of these shadows. Their sound alters from aggressive guitar riffs and fast drums to more melodic parts; the same with Christian's voice, which changes over and over again from the typical growls to clear vocals.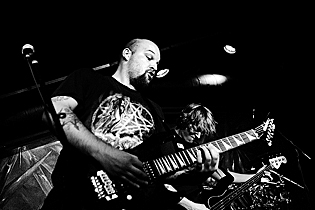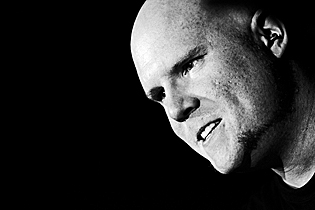 Performance

The stage in the Club 2 of the Rockfabrik is a very small one, so you don't really have the space for a wild and unhindered performance. But the Swedish guys made the best out of it, and seemed pretty good-humoured this evening. Especially vocalist Christian talked a lot to the audience and tried to get them directly in front of the stage, as they were at first remaining aloof. The sound was not the best; sometimes the vocals could hardly be understood. I like their stuff on CD, but to be honest, they are one of the bands who disappoint me a little bit on stage, not because of their performance, which was very enthusiastic and entertaining, but because they do not really manage to put across the power their songs have when they come out of my loudspeakers.
Rating

Music: 7
Performance: 8
Sound: 5
Light: 7
Total: 7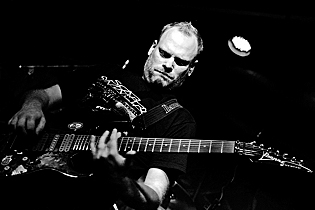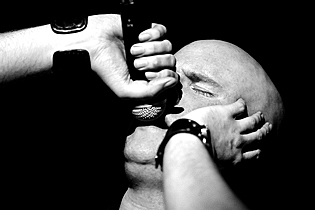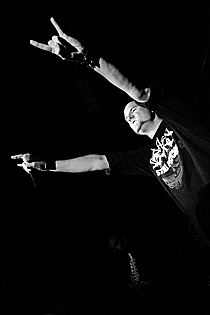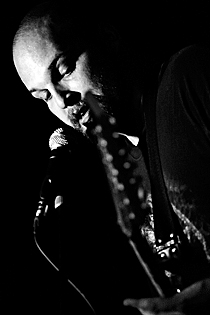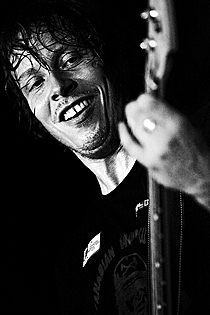 Communic


The Norwegian band COMMUNIC from Kristiansand has been founded in 2003 by Oddleif Stensland (vocals/guitars), Tor Atle Andersen (drums) and Erik Mortensen (bass). After recording a demo, they got a contract with Nuclear Blast in no time, and soon their first album "Conspiracy in Mind" (2004) was available in the record stores, featuring Peter Jensen on the keyboards. Their new and second album "Waves of Visual decay" appeared this year.
http://www.communic.org/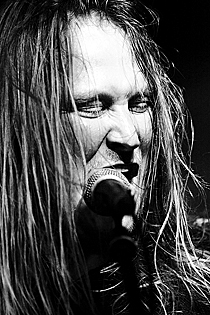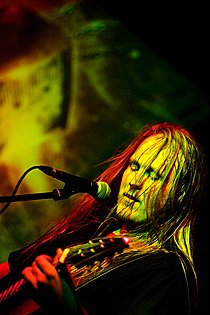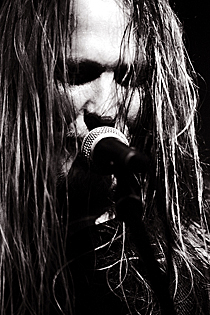 Music

Oddleif Stensland and his band mates play a mixture of Thrash and Power Metal with mainly clear vocals and also some progressive influences. They are frequently compared to bands like SANCTUARY or its successor NEVERMORE. They do not really meet my taste, but for sure they know their stuff and manage to impress with their skills.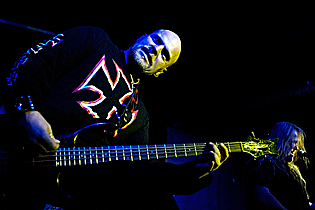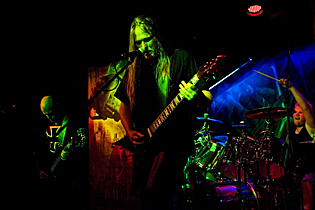 Performance
The huge pictures in the back of the stage showed some drawings similar to the artwork of their latest studio album - some scenery reminding me of science fiction movies. Vocalist Oddleif is a very impressive appearance on stage, whether he is standing behind his microphone, his eyes closed, and seems completely lost in the music, or is banging his head wildly and asking the audience to follow suit. All in all their show was not at all boring, and the audience was cheering them enthusiastically.
Rating

Music: 6
Performance: 7
Sound: 6
Light: 7
Total: 6.5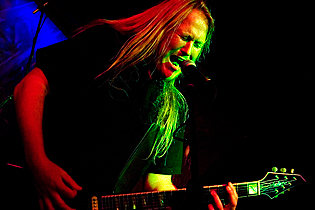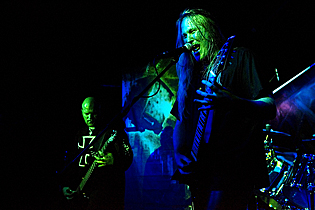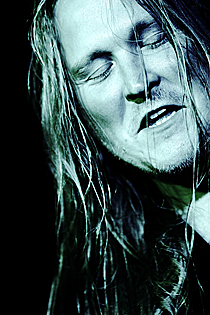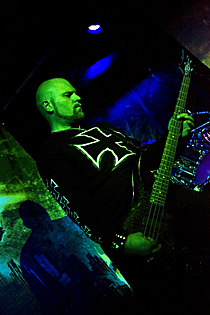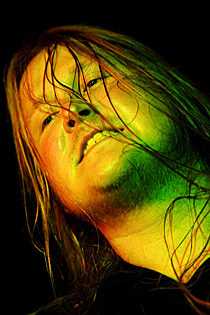 {jos_sb_discuss:17}