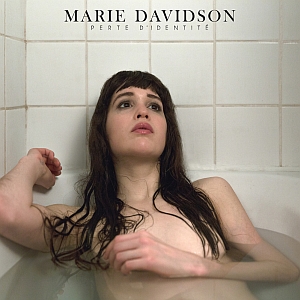 Artist: Marie Davidson
Title: Perte d'Identité
Genre: Minimal Wave
Release Date: 4th April 2014
Label: Weyrd Son Records
Album Review

MARIE DAVIDSON is a Canadian artist based in Montreal. On this first full-length album, called 'Perte d'Identité' ('Loss of Identity'), she invites us to discover a very innovative and organic electronic music, based exclusively on analogue instruments: drum machines and old vintage synths. It's like the electronic soundtrack to an imaginary film from the 70s. We think especially of John Carpenter ('Assault On Precinct 13'), but also of soundtracks from "Giallo" films from Italy like Dario Argento's films or the famous 'Cannibal Holocaust'.
The first track, 'Prelude', sets the scene. A bit like the first ENIGMA album, the artist creates a meditative atmosphere. MARIE DAVIDSON's voice is sensual and a little naive, it speaks softly in our ears and it carries you away. Then, 'Abduction' plunges you into a claustrophobic, sci-fi soundtrack. The sounds are scathing, like lasers beams from 'War of the Worlds'. The song evokes suicide in its hypnotic and repetitive aspects. 'Shaky Leg' has minimal house accents, a naughty cross-over between GRACE JONES and MISS KITTIN'. 'Vie et Mort d'un Ego' ('Life And Death Of An Ego') is undoubtedly the most cinematic track. It is designed as a long instrumental progression, strange and repetitive, first pointillist, like raindrops against the window and then majestically mesmerizing, in the form of a slow waltz of synthetic strings.
The B-side begins with the best track of the album: 'Je ne t'aime pas' ('I do not love you'). The tempo is slow but it pulsates like a beating heart. The synth sounds create ambient colours, slightly psychedelic. The composition releases a feverish atmosphere dominated by Mary's fragile and touching voice, and it also shows a very endearing French "Nouvelle Vague" accent. A real hit that should appeal to fans of minimal wave, of course, but also to amateurs of French Pop in general. 'Perte d'Identité' is probably the most ambitious title. It lasts 7 minutes 20! The arrangements are claustrophobic, like in 'Abduction'. MARIE DAVIDSON recites poem that is disturbing, powerful and existential. Later, there's a radical change and the artist whispers gently: "Open your eyes, it was only a moment..." Too bad, we would have liked the dream to last longer. The last track is a bonus track, a very house remix of 'Shaky Leg' by CRISTOBAL U & THE MOLE.
The album was realized and mixed with the help of Pierre Guerineau, MARIE DAVIDSON's husband (with whom Mary forms the duo ESSAIE PAS), David Kristian and Cristobal Urbina. The mastering is signed by the KGB (Atomic Studio in Ostend, Belgium), who is also involved in SIMI NAH. Note also the beautiful artwork created by Weyrd Son, aka Michael Thiel and the beautiful picture of MD, shot by Alice Thiel. In conclusion: for a first vinyl production MARIE DAVIDSON hits hard. Despite the cold side of synthesizers, one feels an organic, almost physical pulse. From the outset , Marie Davidson creates a clean, fully original universe, fascinating and endearing. The artist is already finalizing her second album, which will be released by Holodeck Records in Texas: can't wait!
To purchase the album:
http://weyrdsonrecords.bandcamp.com/album/perte-didentit
Enjoy the video for 'Je ne t'aime pas':
http://www.youtube.com/watch?v=lTgjBqx4yuU
Tracklist

A1. Prélude
A2. Abduction
A3. Shaky Leg
A4. Vie Et Mort d'Un Ego
B1. Je ne t'aime pas
B2. Perte d'Identité
B3. Shaky Leg (Remix by Cristobal U & The Mole)
Line-up

Marie Davidson
Websites

https://soundcloud.com/marie-davidson-1
/
http://mariedavidson.bandcamp.com/
Cover Picture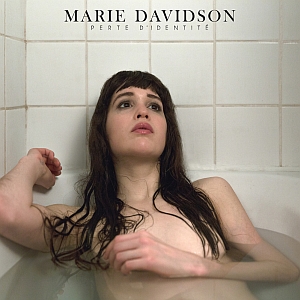 Rating

Music: 8
Sound: 8
Total: 8 / 10