Written by Sebastian Huhn Friday, 03 July 2009 10:25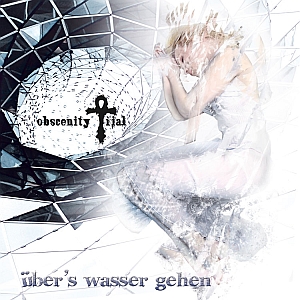 Title: Über's Wasser Gehen
Artist: Obscenity Trial
Genre: Synth Pop
Release Date: 3rd July 2009
Label: Remote Music
Single Review

Having released two particularly successful albums after reviving the project, with 'Here and Now' (2006) and 'That Night' (2008) as well as an EP called 'Daydream', Oliver Wand has returned quite quickly to his studio to produce new material for OBSCENITY TRIAL. 'Über's Wasser Gehen' is the name of the new single meant as a foretaste for the upcoming new album.
The title track - here as Radio Edit - transports hopeful feelings over to the listener "If I walk as I want I will see the sun again" musically illustrated with squashy, club-committed drums and airy synth melodies. 'Never Too Late' was a track on the first album and in this new variation comes carried by grand piano lines and a duet between Oliver and Cologne-based singer Kristina Linden who has a sonorous and slightly smoky voice. As has become standard with singles, this one comes up with a couple of remixes as well, here with the 'Don't Dance Mix' that is bribing one to do the exact opposite and the 'Monody Remix' placing a firm emphasis on strong, dense atmospheric layers infecting the song with deep melancholy, whilst using partly more natural and elaborate sounding drum patterns. With two live versions of songs from 'Here and Now', which are clearly more dynamic with the live drums, the singles coming to an end.
A nice little package that comes with the new single and the title track, while not being the most groundbreaking offering, still whets the appetite for the new album. I wouldn't necessarily need the remixes though.
Tracklist

01. Über's Wasser Gehen (Radio Edit) - 4:03
02. Never Too Late (Acoustic) - 3:50
03. Über's Wasser Gehen (Don't Dance Mix) - 5:22
04. Über's Wasser Gehen (Monody Remix) - 6:12
05. Here And Now (Live) - 4:23
06. Seven Nation Army (Live) - 3:52
Line-up

Oliver Wand - Music & Vocals
Website

http://www.otrial.de/
/
http://www.myspace.com/obscenitytrial
Cover Picture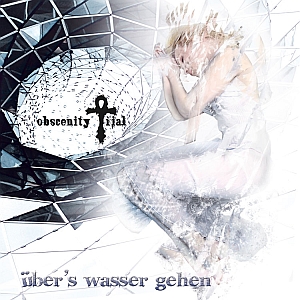 Rating

Music: 7
Sound: 7
Extras: -
Total: 7 / 10