Written by Sebastian Huhn Sunday, 13 May 2012 13:04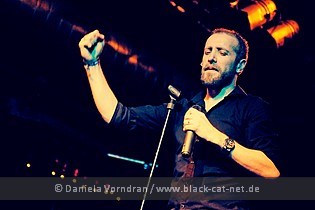 Matrix, Bochum, Germany
12th May 2012
Paradise Lost, Swallow The Sun

Once again at the Matrix in Bochum. The day before mostly electronics, this day was dedicated to gloomy metal with PARADISE LOST as the main act. To my surprise, there wasn't as much crowding going on in front of the club as I'd expected. Perhaps, most wouldn't appear before the main event… and they did, to let you know already by now.



Swallow The Sun

SWALLOW THE SUN was founded in autumn 2000 and gradually grew to a real band with member by member joining the line-up. In autumn 2002, they started writing songs for a demo that was eventually recorded in 2003 and landed them a deal with Firebox Records who released their first album 'The Morning Never Came' in 2003. The second album 'Ghosts of Loss' followed it up already in 2005 and made it to #8 of the Finnish charts. After relocating to a new label, they hit the road for a European tour. The latest album, titled 'Emerald Forest and the Blackbird' came out in this year's February. SWALLOW THE SUN is Mikko Kotamäki (vocals), Juha Raivio (guitar), Markus Jämsen (guitar), Matti Honkonen (bass), Aleksi Munter (keys) and Kai Hahto (drums). http://www.swallowthesun.net/ / http://www.myspace.com/swallowthesundoom / http://www.facebook.com/swallowthesun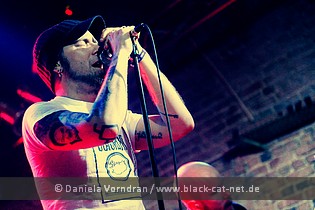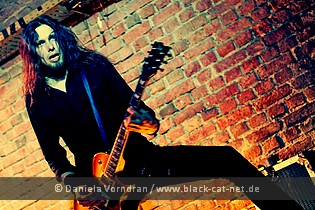 Music & Performance
Actually, at this point VREID were to play but for some unknown reason they didn't and SWALLOW THE SUN started the evening. Not too unhappy about that in all honesty. With a set of only 7 songs, the Finnish guys passed nearly an hour. An hour filled with the finest of Doom/Death Metal. Since SWALLOW THE SUN have a new album out, called 'Emerald Forest and the Blackbird', several songs were taken from this one. The title track opened the set with a surge of sheer desperation, rage and hard guitars. Head banging was the p referred choice of movement on both sides of the fans with the one exception being singer Mikko. With the following 'This Cut Is The Deepest', he turned towards clean singing, but in a calm and kind of low-key way that suits the songs moods best. 'Cathedral Walls' turned out a ballad and a duet with Ms. Olsen of NIGHTWISH who was only virtually there. A very fragile piece of music contrary to the set's closing 'Swallow (Horror Pt.1).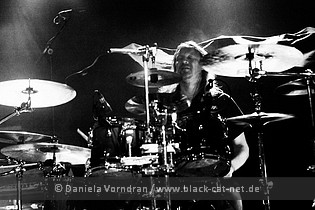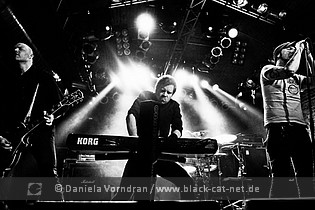 Setlist
01. Emerald Forest and the Blackbird
02. This Cut is the Deepest
03. Hate, Lead the Way
04. Hold This Woe
05. Cathedral Walls
06. New Moon
07. Swallow (Horror Pt. I)

Rating
Music: 8
Performance: 8
Sound: 8
Light: 8
Total: 8 / 10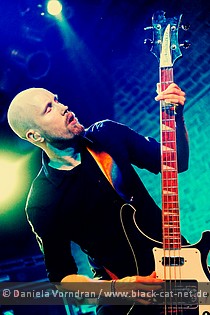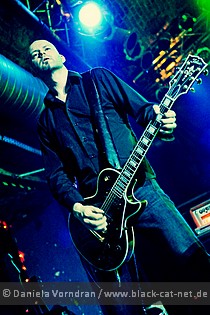 Paradise Lost

No one would have thought at that time when a couple of friends formed a band called PARADISE LOST, that it would be the birth of what would one day become one of the most influential in their area and the founder of a complete new genre. But first things first - as the first songs, amongst others, included on the legendary 'Frozen Illusions' demo were more Death Metal with some Doom influences than anything else, a style they also celebrated on the debut 'Lost Paradise'(1990). The following 'Gothic' then was the album eternalizing their name in the annals of musical history as the inventors of "Gothic Metal". The preliminary peak of their popularity was reached around 1995 with the release of 'Draconian Times'. Fast forward to 2009! The band releases 'Faith Divides us - Death Unites Us' and gets celebrated just like in the old times until 2012's 'Tragic Idol' would be setting a new, or old, mark for the band. PARADISE LOST is Nick Holmes (vocals), Greg Mackintosh (lead guitar), Aaron Aedy (rhythm guitar), Steve Edmonson (bass) and Adrian Erlandsson (drums). http://www.paradiselost.co.uk/ / http://www.myspace.com/paradiselostuk / http://www.facebook.com/paradiselostofficial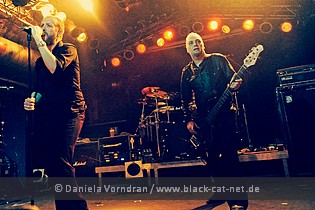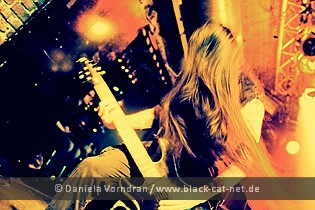 Music & Performance
Following a little too long rebuilding break, PARADISE LOST started their show with an orchestral entrance march of 'Desolate', followed by the upbeat 'Widow' starting the set before with 'Honesty In Death' the first track of the new album 'Tragic Idol' was played and the head banging began anew in the tube where for once, obviously thanks to the band, no smoking was allowed. The air isn't the best down there anyway, but at least this time it was bearable with no smokers to be seen. Let's get to 'Erased' straightforward metal with a poppy flavour before 'Forever Failure' drew all sympathies. Nick was in a surprisingly good mood and by his standards communicated a lot with the audience, even couldn't hold back laughing when someone from within the crowd screamed that they wanted to fuck him.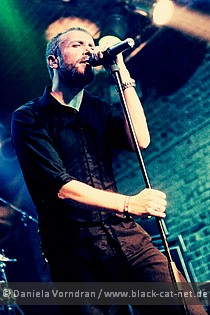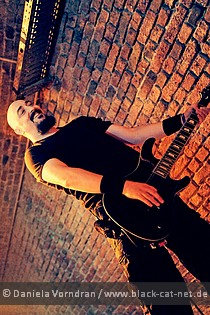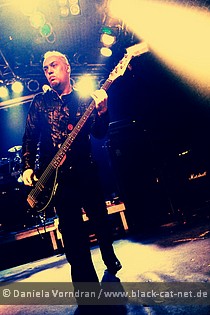 I think that was short time after the set of old classics such as 'Pity The Sadness' and 'As I Die' and before one of my favourites came up with 'Symbol Of Life'. 'Tragic Idol' and 'The Enemy' already were the last ones to come within the main set. Quite a short one with just 45 minutes, but time flew anyways. The encore was mandatory since no one was willing to leave already and it started with a set regular named 'One Second'. Still an anthem if you ask me. The heavy 'Fear Of Impending Hell' followed it right up. Here I'd like to at that it would be greatly appreciated to include 'Solitary One' in future sets. Would make for a massive introduction, don't you think? The head bangers hymn 'Say Just Words' closed a rollercoaster ride through PARADISE LOST hosted by a band in top shape.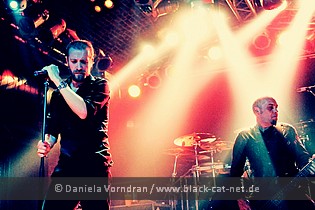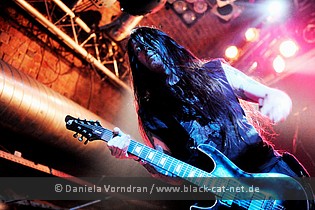 Setlist
01. Desolate (Intro)
02. Widow
03. Honesty in Death
04. Erased
05. Forever Failure
06. Soul Courageous
07. In this we dwell
08. Praise Lamented Shade
09. Pity the Sadness
10. As I die
11. Symbol of Life
12. Tragic Idol
13. The Enemy
---
14. One Second
15. Fear of Impending Hell
16. Faith Divides Us - Death Unites Us
17. Say just Words

Rating
Music: 9
Performance: 9
Sound: 8
Light: 7
Total: 8.6 / 10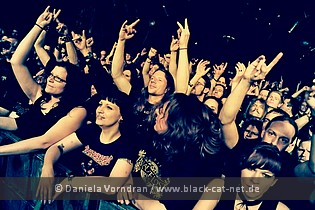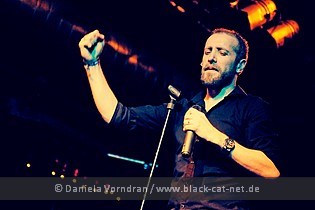 All pictures by Daniela Vorndran (http://www.vorndranphotography.com / http://www.black-cat-net.de/ / http://www.myspace.com/vorndranphotography / http://www.facebook.com/blackcatnet)