Written by Jolijn Calle Thursday, 07 September 2006 13:21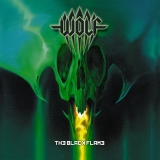 Band name: Wolf
Album title: The Black Flame
Release date: 25 September 2006
Record company/label: Century media
Introduction

Wolf was founded in Sweden in 1995 by singer Niklas and bass player Mikael Goding. They wanted a heavy metal band, that would really be what it said, heavy and metal. They succeded. The Black Flame is their 4th album. With The Black Flame they go the same way as with their Evil Star album.


Line-up

Niklas Olsson: Vocals, guitars
Mikael Goding: Bass
Tobias Kellgren: Drums
Johannes Losbäck: Guitars
Fredrik Nordstrom: Producer

Website

Song Review
01. I Will Kill Again 04:59
This song starts out quite sudden, and doesn't have time for an intro, It sets the tone for the rest of the album, even though this over reminds me a little of Iron Maiden, probably its Niklas its lyrics that are responsible for that.

02. At The Graveyard 04:25
This song has got 'Wolf' written all over it without being too much of the same. The chorus is very very anthemic, listen to it twice and you'll be able to sing along! Also its very easy listening, and Niklas really shows the reach of his voice here.

03. Black Magic 05:19
Bit slower, and good to sing along to. Even though the music a bit more simplistic its still a nice song, and one you will not get tired off easily. Besides that it doesn't make a real big impression. More power metal style.

04. The Bite 05:07
The start of the song is not very original, thank god this does get a lot better, the song is a bit more experimental with different rhythms and tunes. Also Niklas tested his voice well, and there is still room for a proper head banging rhythm.

05. Make Friends With Your Nightmares 05:10
The beginning of the song sounds like the 'inspector Gadget' intro! This comes back during solo's. Its not that the solo is bad, when you hear it you'll know what I mean. Besides that this song is not very special.

06. Demon 05:03
Also this song leans more towards power metal and has an overall happy metal atmosphere. The only thing keeping that down is the dark and powerful lyrics by Niklas.

07.The Dead 04:23
This song is just good, you want to move to this, and its divers enough it doesn't get boring. It ends very sudden.

08. Seize The Night 04:08
This song is pure heavy metal again, with a edge that was missing in the songs before. It seems to have more emotion and reality carved into it.

09. Steelwinged Savage Reaper 03:09
With Johannes doing the backing vocals this song has a little extra. This is the first song I really hear him making a difference. The song being divers and well balanced is very strong, its a shame they can't put in on the album twice!

10. Children Of The Black Flame 05:50
The last song in this album. Its thick noise gives it a slight feeling of despair and its almost choking. Full of different tunes, sounds, and beats, they try to make their last song a real blast to end the album with. I don't think it's as good as Steelwinged, but it sure as hell ain't bad.

Cover Picture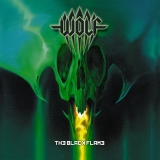 Technical Information
Songs: 10
Total playtime: 48 mins.
Extra's: -


Conclusion

With 'The black Flame' Wolf has released a great album once again. The songs are technically very good, and Niklas has a very renewing voice that makes Wolf more a one of a kind band. Even though this album is in the same lead as Evil star, the recording of this one is more 'flat', I miss certain layers and depths in the music. That makes the overall album a bit less grooving. It's harder to imagine the atmosphere without the music spreading this. Besides that it's a good album and it you into heavy metal/power metal its one you should really listen too it, and appreciate their savaging riffs and Niklas his absolute great voice.


Rating

Music: 8
Sound: 7
Total: 7.5

{jos_sb_discuss:19}