Written by Sebastian Huhn Friday, 28 November 2008 14:27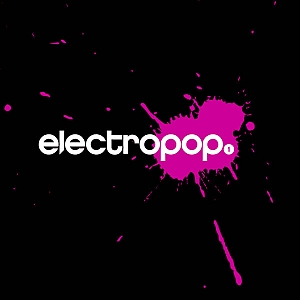 Title: Electropop.1
Artist: Various Artists
Genre: Electro Pop
Release Date: 31st October 2008
Label: Conzoom Records
Album Review

The makers of this new compilation already were the creative heads behind the well-known elektrisch! compilation series and were quite successful with it, but now its time to treat new waters and the new baby is called 'electropop.1'. And the name reveals everything already. It's all dedicated to Electro pop, this time on just one CD, making a kick-start with BOBBY and the track 'So Many Scars' and this sounds like an 80s revival. Besides the definitely modern synthetic elements it has captured that special spirit which was so pithy for that era, adding to it a lovely, brittle melancholy, harbouring also a spark of hope seeming to ignite in the chorus line "…I finally found you."
LOWE has become an established name in the genre with their two albums and with the Extended version of 'A 1000 Miles' with an extra long portion of funky, danceable beats with those saxophone-like melody riffs, they're most likely to lure even more people to the dance floors. The voice of the MARS TV singer makes me think of Stephan Groth from APOPTYGMA BERZERK at times. Take this as a compliment as I think Stephan's got a decent voice. The rhythm section on 'Frantic' has quite a detailed make up and good production and infiltrates the auditory channels to stay. 'Nemo', where did I hear that title before? Was it in the movie? No, but wait there was a track from NIGHTWISH with the same name and that's it actually; a dance floor-compatible, electrified version of it that'll suit the purpose of inducing sweat very well.
Crisp beats and airy melodies open and carry PARADOX's 'Sharper than a knife' which has a far more interesting ace up its sleeve. That powerful voice of female vocalist Roxy, which I think is incredible The nostalgia remix of THERMOSTATIC's 'Tonight' makes me feel like a child again, sitting in front of my C64 computer, playing one of these Jump'n'Runs. It's packed with 8-Bit sounds but modern elements too, have been incorporated and I admit the singer's voice has charm, even if it's not that strong as Roxy's from before. Now we're going to close the circle with the Swedish UNIVERSAL POPLAB and 'Don't Believe The Hype' and I don't think I'm wrong if I say it's heavily inspired by 'The Emperor's New Clothes' by Hans Christian Andersen, that said it's pure electro pop at it's best of a kind only Swedes can create. Great melodies, a distinct voice and one line from the chorus is a good advice for everyone nowadays "Don't follow those, who close their eyes."
This compilation is sure to please the ears of everybody who's into good and well-produced electronic pop music. Some known names are mixed with a big bunch of newcomers, so you can discover new talents for yourself as well.
Tracklist

01. Bobby - So many Scars (dynamikk's extended remix)
02. Eloquent - Carte Blanche (People theatre's grande affaire extended mix)
03. Jacques C - A moral life (extended emmon vocal mix)
04. Lowe - A 1000 Miles (extended version)
05. Mars TV - Frantic (extended version)
06. Matinee Club - Jane falls down (extended mix)
07. Nun - Nemo (club edit)
08. Parralox - Sharper than a knife (electropop version)
09. Seize - Craving (press the mushroom mix)
10. The Garland Cult - All good things (pt's extended capture mix)
11. The Mobile Homes - Close (extended 44 mix)
12. Thermostatic - Tonight (nostalgia mix)
13. Universal Poplab - don't believe the hype (sceptic mix)
Website
http://www.electropop.eu/
/
http://www.myspace.com/electropopsounds
Cover Picture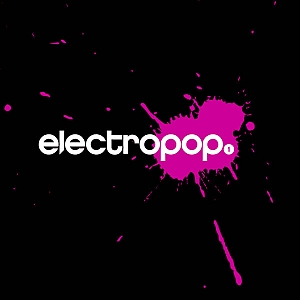 Rating

Music: 8
Sound: 8
Extras: -
Total: 8 / 10

{jos_sb_discuss:19}