Written by Björn Butzen Wednesday, 14 April 2010 13:16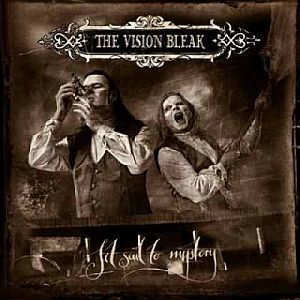 Title: Set Sail to Mystery
Artist: The Vision Bleak
Genre: Dark Metal / Gothic Metal

Release Date: 1st April 2010
Label: Prophecy Productions
Album Review

"Spirits of earth and air,
Ye shall not thus elude me: by a power,
Deeper than all yet urged, a tyrant-spell,
Which had its birthplace in a star condemn'd,
The burning wreck of a demolish'd world,
A wandering hell in the eternal space;
By the strong curse which is upon my soul,
The thought which is within me and around me,
I do compel ye to my will. Appear!"
(Lord Byron)
After capturing the rotten planks of a deathship in the year 2004 (on 'The Deathship Has A New Captain'), travelling through the country of Vlad Tepes, the Impaler, through the creepy Carpathians in 2005 (on 'Carpathia - A Dramatic Poem'), and living amongst wolves in 2007 (on 'The Wolves Go Hunt Their Prey'), Schwadorf and Konstanz are coming full circle in 2010. 'Set Sail to Mystery' is the name of their fourth release on which they once again set the tattered, ashen sails of the deathship and head towards midnight, death, and doom.
This albums seems to be a compilation of the best songs in THE VISION BLEAK's history at all: haunting strings open up the heavy curtain and a low-pitched voice recites few lines, constituting to the darkness of the whole atmosphere rotating with catchy and boisterous riffs, oriental tunes and the heavy low riffs without missing the aggressiveness, THE VISION BLEAK stands for. To cut a long story short: 'Set Sail to Mystery' is a brilliant release unifying the strength of TVB - a solid album from the masters of horror-metal. It's a must for fans and for "newbies" quite a good chance "to explore Seven Seas"… Nevertheless, 'The Deathship Has A New Captain' in my opinion is out of reach!
Tracklist

01. A Curse of the Grandest Kind
02. Descend into Maelstrom
03. I Dined With the Swans
04. A Romance with the Grave
05. The Outsider
06. Mother Nothingness (The Triumph of Ubbo Sathla)
07. The Foul Within
08. He Who Paints the Black of Night
Line-up

Schwadorf - guitars, bass, vocals, keyboards
Konstanz - vocals, drums, keyboards
Website

http://www.the-vision-bleak.de/
/
http://www.myspace.com/thevisionbleak
Cover Picture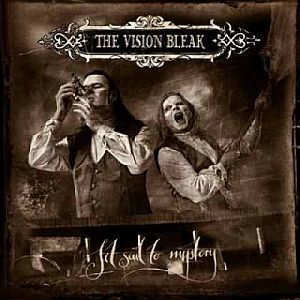 Rating

Music: 9
Sound: 9
Extras: -
Total: 9 / 10
{jos_sb_discuss:19}