Written by Sebastian Huhn Monday, 17 March 2008 13:48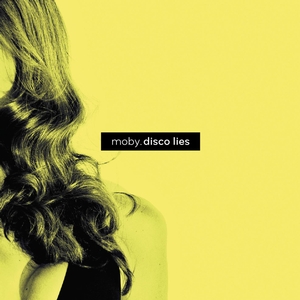 Moby's new album is a winking time travel through almost 25 years of dance music history which plays unbiased with all styles on "Last Nights" and wraps it into a modern musical robe. The single "Disco Lies" pushes us back into the early 90s.

Moby himself says: "I was in San Francisco in the early 90s and listened to DJs like Marc Farina. That was pretty interesting because the Dance Scene in New York was marked by a rather aggressive sound at that time. In New York either an older, softer House style or a pretty aggressive rave was played. In San Francisco, the sound was way more inspired by Disco styles. It was overall a bit softer and reminded me of the times in the clubs of New York in the early to mid 80s. There was this unique underground dance scene no one outside of Lower Manhattan was interested in. For me "Disco Lies" is reminiscing to the 'Paradise Garage' nights with Larry Levan or Tony Humphreys, who worked as DJs in that club "Zanzibar" in Newark. These songs, consisting of cold electronic elements, but with a passionate diva voice singing over it.


The singer on "Disco Lies" is Shayna Steele. I'm always looking for fitting male and female singers and often tell my friends: "If you know someone with a good voice, let me listen to those people." Someone sent me Shayna's Demo tape and I immediately thought: "What an incredible voice". She sounded like she was destined to make disco songs in 1978. For me the biggest compliment I could pay a female singer."

Tracklisting

Disco Lies
Clef - Bonus Track
Disco Lies - Spencer and Hill Remix
Disco Lies - Eddie Thoneick Dynamic Dub!
Disco Lies - Diskokaine Fried Chicken Remix
Disco Lies - Jacques Renault Remix
Disco Lies - The Dusty Kid's Fears Remix
Enhanced Video "Disco Lies"