Written by Sebastian Huhn Sunday, 22 February 2009 16:26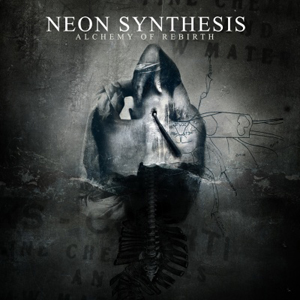 Title: Alchemy of Rebirth
Artist: Neon Synthesis
Genre: Electro / Industrial Rock
Release Date: 27th February 2009
Label: Killer Pool Records
Album Review

With their debut album 'Our Empty Rooms' (2006) which was self-produced and released the Italian band gained some positive critics in the press and from the audience leading to the band signing a record deal with Killer Pool Records in 2007 and started producing their first "official" full length 'Alchemy of Rebirth'…
The album starts off with 'Nihil' right away showing the strengths of the band which lie in a dense contexture of hard riffs and synth melodies subjacent to a sonorous voice. 'Betrayal' starts like a synth club track but gains a lot of dynamic and momentum as the industrial guitars push through. The vocals on this one are more like a contemptuous, evil rant harmonizing very well with the aggressive nature the track has. Not that fast but therefore extremely powerful is the industrial rock breaker 'Like Ashes on a waste land'. Where the vocals move from one extreme into another; one time they're nicely clean and melodic and then like from the deepest corridors of hell a kind of Black Metal grunt. A remarkable change comes with 'Solitude Fear' which could be a clean synth/future pop track as well in its beginnings. Soft drifts of synth melodies and an electronic beat alongside a very cushy voice but then the guitar and natural drums arise to remind us that NEON SYNTHESIS still is an industrial rock band. The track has something timeless!
From dreaming realms now back to more pushing rhythms and more guitar presence in 'VII', a really catchy tune you can listen to over and over again. If it wasn't for the harsh guitar riffs 'Catharsis', the album closer, could pass off as an electronically-tinted Dark Wave track as well. A slow-brooding drum beat, thick atmospheres, and longing chant. Perfect, don't you think? Oh, maybe I should add it has a quite hymnal chorus as well. But even without one it would be a worthy closer and one I for one didn't expect.
One could complain this record is much too short and it is, but in the face of such high-grade, diverse industrial rock that point is negligible. Would be a shame if 'Alchemy of Rebirth' wouldn't become a success here, so go listen to it and if you like it buy it!
Tracklist

01. Nihil – 4:24
02. Visions from Above – 4:13
03. Betrayal – 4:39
04. Like Ashes on a waste Land – 4:40
05. Solitude Fear – 4:45
06. Artificial Paradise – 4:07
07. The sweetest Nightmare – 4:14
08. Through the looking Glass – 3:56
09. VII – 4:08
10. Catharsis – 5:20
Line-up

Johnny Thyper - Vocals
Mike Kadmon – Guitars, Programing
Alison - Bass
Fede – Synths, Keys, Programming
Website

http://www.neonsynthesis.com/
/
http://www.myspace.com/neonsynthesis
Cover Picture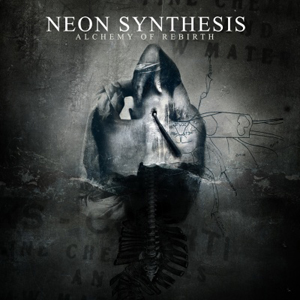 Rating

Music: 8
Sound: 8
Extras: -
Total: 8 / 10