Written by Natalie Perez & Sebastian Huhn Thursday, 23 July 2009 17:54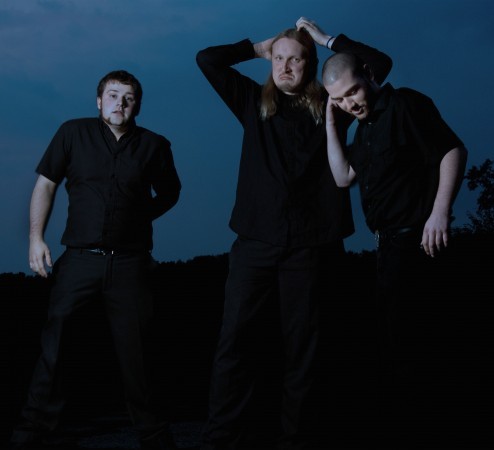 Interview with

Ben Harris Hayes (vocals & guitar) of Enochian Theory

The first full-length of British three-piece ENOCHIAN THEORY isn't even released yet, however 'Evolution: Creatio Ex Nihilio' already casts a big shadow for fans of eclectic progressive rock music. We took the chance to talk to singer and guitarist Ben Harris Hayes about the album, the band's history and a few more detail you'll surely find interesting…
Reflections of Darkness (RoD): How, when, and why did you form?
Ben Harris Hayes (Ben):
The band came together through pure luck after a family member found and showed me a flyer that the other guys had produced, which was asking for a singer. At the time, I was doing a technical extreme metal band called IN THIS DEFIANCE that was coming to an end for various reasons and I wanted to explore a more 'clean vocal' style, less triple time metal nonsense and an expansion on things that metal simply cannot supply...so I tried out for the guys one Saturday afternoon and we've never looked back. Things just clicked from day one and I guess we knew then that we had something special as a unit...a collective force of likeminded people who wanted the same goals...to simply create music that means something to us. It's taken time to evolve our sound to where it is today...you simply cannot compare the band today to how we started.

As for the meaning of Enochian Theory...well...there is the literal sense and then there is what it means to the 3 members of the band now. The meanings are open to interpretation by other people. We know what it means to us...but in summation...it is an exploration of ourselves as humans, spiritually, scientifically and everything in between. We all question why we are here and what it is all about...I believe that is some of the premise of the band. Wanting to better yourself and trying to learn from everything you touch, smell, see, hear which, as we all know, is only a VERY small part of what it means to be human in this modern age. I know the other guys have their own idea of what it means to them, but we can all agree that Enochian Theory does mean 'a personal truth'. It's a vehicle to relate honesty through lyrics and music, nothing is forced from us and it will always be that way.

The acronym for the band offers another subtle hint as to other parts of our questions... There truly is so much we do not understand...and that is absolutely fascinating and terrifying in equal measure. As for the music itself...It comes from elsewhere, somewhere beyond our understanding...we are merely the mouthpiece and transport for it.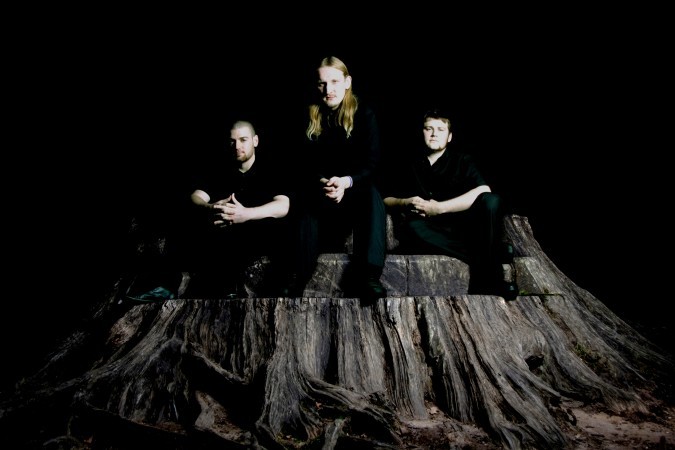 RoD:
Who do you consider your major influences?
Ben: Life...Living and Existing! There is no bigger influence to us.

RoD: How would you describe your sound?
Ben:
Hmmm...How about this...70's+80's rock clashing with 90's grunge/metal in a box, being smashed (with no regard or respect for ' real music') by a dirty combination of modern technology and shameless self-indulgence! A modern take on the 'Prog Rock/Metal' genre is what the 'less' creative have been calling us...
RoD:
What are a majority of your songs about? Is there an underlying theme?
Ben: I don't really talk about my lyrics or the themes within them as I like to keep them for myself. However, one of the general themes I will say that runs through the record is simply 'Triumph Over Adversity' and a hell of a lot of self-belief in doing what you feel is right. It's a record as much about triumphs as it is about tragedy.

RoD: What are your immediate music career goals?
Ben: Simply to push the new album as far and as wide as we can...and hope it is received well by the press and by music fans. We hope tour in support of the record around Europe, so that will be a great experience. Simply to play shows outside of England where the genre of music we play seems a little more welcome is such an incentive. We hope to get on some bigger shows with bands who we respect, then see if we can gain some new friends from those bands who may become interested in our music. It's all small steps, but we've done everything slowly and methodically...so we believe we are doing the right thing with our band.

RoD: What are your long-term music goals?
Ben: Simply to keep enjoying what we are doing. That is priority for us. To continue making new music that excites us and pushes us into new realms of creativity. We have a plan of attack for the band and our record label for the next few years... so simply to see the band and the label grow in stature would be excellent.

RoD: What kinds of instruments do you guys prefer?
Ben:
Not sure I understand the question here really. I play a few instruments, as can the other guys...so we'll be looking to expand on that idea in the future.
RoD:
Explain your ideas of an ideal show?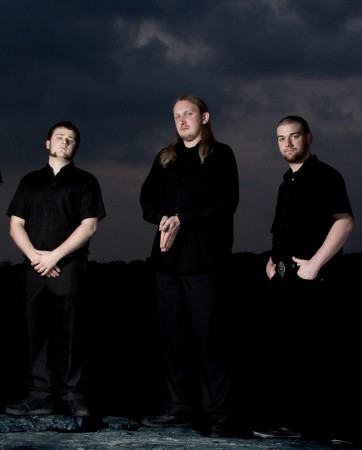 Ben: A nice venue with a good sound-system and the place packed out with people who enjoy our music and who want to enjoy themselves. That would the ideal show for us. Although, supporting some of our favourite bands/artists would be fantastic.

RoD: Out of all the shows you have played, is there one that stands out as a favourite? Is so, please explain.
Ben: I believe as a band, we all love playing The Wedgewood Rooms in our hometown of Portsmouth, as it is one of the most respected venues in the UK...if not Europe. Many amazing bands have played this venue and even though I've played it many times with many different bands...I still get such a rush from walking out on-stage there. So, with that information in mind...I'd say our favourite was playing the Wedgewood Rooms about 3 years ago where the venue was packed. That was a special night as we got to play with some friends in other great bands and it was simply a great night. We've enjoyed the shows we played with Ephel Duath, simply because they are great guys and amazing musicians. We've played some strange shows too that be classed as a 'favourite'...simply because of how strange and funny the show was!

RoD: Who are some of your favourite bands to share the stage with? Can you name some of the bigger bands that you've played with if any?
Ben: We always love playing with any band who take the time to come and say hello to us and who are not egotistical germs. We love playing with bands we know and are friends with, those shows are always quite chaotic I can assure you! We've played with Ephel Duath, Red Sparrowes, The Butterfly Effect, Twin Zero and many other bands, who we have been happy to meet.

RoD: Briefly describe your music making process.
Ben:
It's been different on each recording so far, but the writing process on this new record was mostly handled by the 3 of us in our practice space. I wrote most the music and did a lot of the arranging, which we then simply worked out over a 3 month period. The entire record was written completely in about 3-4 months...which considering the fact that our previous E.P took about 2 years to formulate and evolve to...it's damn good going. For myself personally, Having the chance to sit down and arrange sections of music before we entered the practice space each time made the whole writing process so much easier I felt. It was mostly ready to go and then the whole collective band simply made it their own. Sam would create and expand on drum ideas, Shaun would write his bass parts and we'd iron all the songs out together. It was truly a good writing period for us...and believe me, we needed it.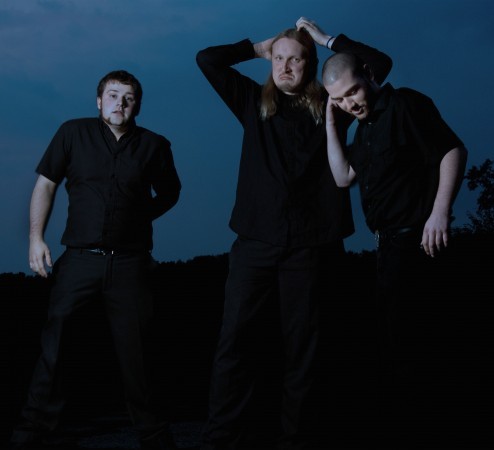 RoD:
What has been your biggest challenge as a band? Were you able to overcome it?
Ben:
Hmmm...there have been a few things in our personal lives and in business terms that have almost ended things, I'm not prepared to elaborate on them...but we need this creative output, we need to get out what we cannot speak about sometimes...and this music vehicle is perfect for the expression. We've fought too long and hard now to give everything up and we are now beginning to see some excellent feedback for our efforts. It's taken time to 'evolve' to this stage, but it's exciting and scary at the same time. We've learnt that if there is a problem, you deal with it right there and then...then things do not become out of control and spread like a vicious force causing negativity, mistrust and eventually anger. We are a very positive band and work hard each day to continue that.


RoD: What advice do you have for fans who want to start their own bands?
Ben: I am all for creativity! I recommend people should do whatever they feel is right to express themselves in an art sense. I guess I can suggest how I look at things. If you want to start a band and REALLY give it a go at making a success of it, you can only do so by trial and error. We, as a band have lost money from doing things that we thought we right, but backfired on us...yet we've gained a lot of experience in making the RIGHT decisions too and it's helping us now.
*Getting advice from people who REALLY know what they are talking about is vital and being able to spot a 'liar / thief / con artist' a mile away is also vital.
Always read the small print and chase people who are doing things for your band.

*Having some really thick skin for all the times that things don't go right helps...and channelling any negativity into something productive is a good skill to have.
Always turn something that is bad into something good...All press is good press after all.

*NEVER sacrifice artistic identity for anything.
Always write from the heart, even if you feel you have nothing to say sometimes...there will sometimes be times where you need that output and it will greet you with open arms and eyes.
Unless you shamelessly want to write pop songs that will sell millions of copies, that is ok too...as long as you admit it! Hahaha

In summation, I'd simply say that as long as you enjoy what you are doing...then keep doing it...that is the best advice I can give.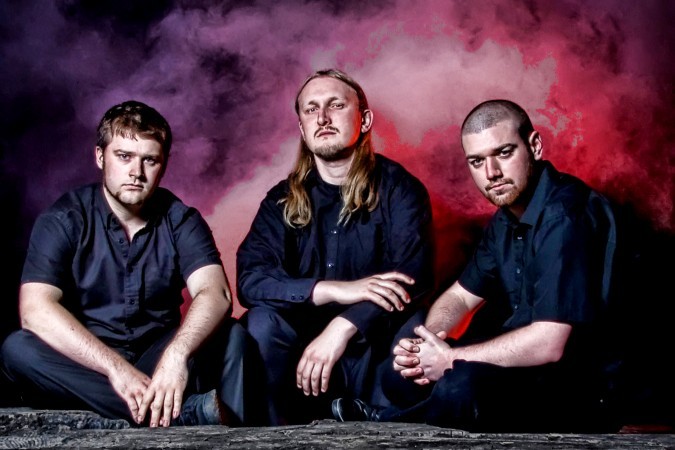 RoD:
Why should people know about you? What sets you apart?
Ben:
We simply prefer to let people make their own minds up about whether they like us or not. I will not try to sell it to them, but simply say that giving out music a listen is not going to cause you any pain...and in fact, you may enjoy it. We wrote an album that means something very special to us and having people that like it is a absolute bonus.
RoD:
What's next for you guys? Any upcoming tours, releases, anything of that nature?
Ben:
As mentioned before, we are hoping to tour towards the end of this year in Europe and the UK. In early 2010, We are planning to start a massive PR campaign in the States, Japan and other countries we have not been concentrating on in the initial promotional campaign. We know it's going to be a busy 18 months for the band work wise and we would dearly love to come play a show near everyone who's taken the time to listen to our music or send a kind comment.

Thank you for giving us the opportunity to do this interview and we hope your readers enjoy our music.


Darkest Regards,
Ben (On behalf of Enochian Theory)

{jos_sb_discuss:21}