Written by Nataly Night Wednesday, 28 October 2009 12:31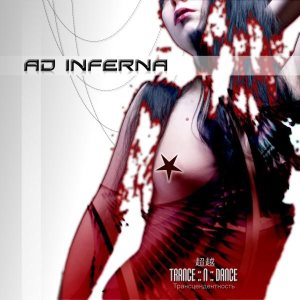 Title: Trance :N: Dance
Artist: Ad Inferna
Genre: Industrial, Electronic, Gothic
Release Date: 29th September 2009
Label: Soulfood
Album Review

AD INFERNA is a French band founded in 1996. Its unique style represents a mixture of industrial and EBM supplemented with atmospheric gothic metal. The first album called 'L'Empire des Sens' (The Empire of the Emotions) was released in 2002 and after that the formation in vanished from sight. For almost 7 years, AD INFERNA remained silent and in 2009 it comes back with a new CD. Actually for me this album became the first introduction to the band's music which appeared to be quite unusual yet interesting.
'Trance :N: Dance' entirely proves its title - during the very first listening to the tracks it's getting obvious that the material doesn't suffer from monotony and the whole CD is stuffed with striking melodies. One can see the band's thorough approach to the creation of the album on which there are no run-of-the-mil or openly weak songs. The musicians used all the colours of the musical palette existing in electronic music. Each track simulates a complex construction of luring guitar riffs, accurate bass lines, dark male and beautiful female voices singing both in French and English.
The album starts with the cover version of Visage's hit 'Fade to Grey'. Unfortunately, it's not the best rendition I've ever heard but this slight shortcoming is more than compensated by the following songs. 'Métamorphose' with its weird vocal part can become a soundtrack to a horror movie. 'SM for SM', 'Suicide Girl' are interesting pieces deserving attention but actually one can single out some other compositions depending on his or her preferences. All the remixes are also of good quality and may suit a fan's taste. So, AD INFERNA has recorded an excellent album for having dance floors filled but I doubt such music does for listening at home. Yet who knows?
Tracklist

01. Fade to Grey (Visage Cover) - 2:46
02. Métamorphose - 4:09
03. Rédemption - 5:21
04. SM for SM - 4:13
05. Suicide Girl - 4:23
06. Transcender l'Extase - 4:42
07. Vertige - 4:48
08. You as my Own Drug - 4:37
09. Vertige (Beborn Beton RMX) - 5:39
10. Vertige (Combichrist NOK RMX) - 4:39
11. Transcender l'Extase (SOMAN RMX) - 4:34
12. Rédemption (REAPER BUM BUM RMX) - 4:50
Line-up

V. Orias A. - Guitars, Keyboards & Electronics
V.V. Arkames - Lead & Backing Vocals
V.N.A. - Drums & Percussions
Asphodel - Lead Vocals
Mr Hyde - Bass
Website

http://www.adinferna.com/
/
http://www.myspace.com/adinferna
Cover Picture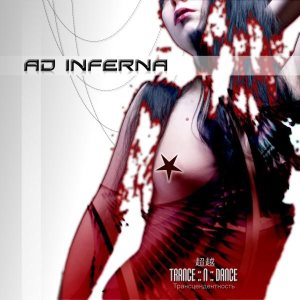 Rating

Music: 9
Sound: 9
Extras: -
Total: 9/10
{jos_sb_discuss:19}