Written by Nataly Night Thursday, 15 April 2010 17:53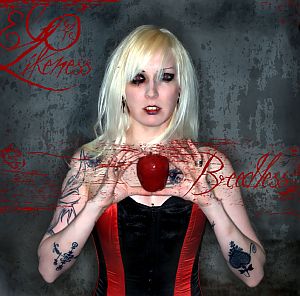 Title: Breedless
Artist: Ego Likeness

Genre: Industrial Rock / Darkwave
Release Date: 16th April 2010
Label: Dependent
Album Review

American band EGO LIKENESS started as an experimental trip-hop project of artist Steven Archer and writer Donna Lynch but later on it changed the direction and turned to industrial rock and darkwave. The formation shared the stage with such bands as NEW MODEL ARMY, DAS ICH, ANATHEMA, IRIS and many others and also appeared on numerous compilation CDs. This year, EGO LIKENESS releases the 4th studio album entitled 'Breedless' that offers a breathtaking journey into an enigmatic realm which seems to be surprisingly real yet it was only created by unobtrusive melodies and expressive vocals.
We can easily notice it all in the first track 'Sirens and Satellites' which slowly but with confidence overrides our consciousness. Then it is replaced by the title song which attracts one's attention with the intricate melody, irrepressible measured rhythm, light, gentle piano passages and catchy chorus. Actually the album is full of such compositions: wild, energetic music perfectly combines with clean vocals and meaningful lyrics. Despite the simplicity and accessibility of the material it is rather diverse and rich at the same time. 'Now Until Forever' carries somewhat melancholic, mellow mood that at first seems to be hardly appreciable but soon it's getting much clearer showing through the bunch of sounds.
'Song for Samael' stands out against a background of the other tracks thanks to its inimitable atmosphere which is sad, heartfelt and emotional enough to strike one's imagination in no time. Smooth 'South' just continues to keep up that atmosphere nevertheless a listener gradually turns out of the melancholy and faces a crazy sonic attack. 'Everything is Poison' is maybe one of the best tracks on the CD which pleases with its pulsing rhythm and beautiful vocals. I'd like to mark out some other compositions, namely 'The Queen of All Things Taken' and lyrical 'Thirty Year War'. The latter is just great to finish the whole album which is in fact a very qualitative record that presents interesting pieces of music able to impress all fans of the style.
Tracklist

01. Sirens and Satellites – 5:29
02. Breedless – 4:02
03. Inferno – 3:56
04. Now Until Forever – 4:30
05. The Devils in the Chemicals – 4:09
06. Song for Samael – 4:33
07. South – 4:33
08. The Lowest Place on Earth – 4:50
09. Everything is Poison – 3:52
10. Seance – 4:55
11. The Queen of All Things Taken – 4:34
12. Thirty Year War – 5:32
Line-up

Donna Lynch – Vocals, Piano
Steven Archer – Guitar, Programming
Website

http://www.egolikeness.com/
/
http://www.myspace.com/egolikeness
Cover Picture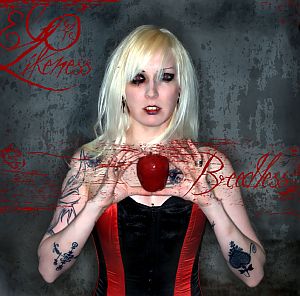 Rating

Music: 8
Sound: 8
Extras: -
Total: 8 / 10
{jos_sb_discuss:19}