Details

Parent Category: Concert Reviews
Published on Thursday, 22 January 2015 21:42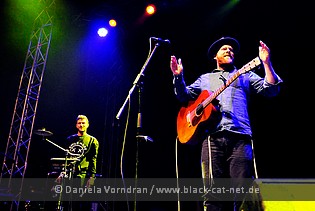 Turbinenhalle, Oberhausen, Germany
21st January 2015
Alex Clare (acoustic) & Special Guest: Saint James

Originally planned for last autumn, the tour had to be postponed because of the insolvency of original tour promoter. Luckily, with FKP Scorpio, a new promoter was found and the "Three Hearts Acoustic Tour" was finally taking place. The first date was on 21st January in Oberhausen. Sadly, the rush for the concert was not really high and the crowd was manageable. But still, they were enthusiastic and a great show was ahead of us.
Details

Parent Category: Interviews
Published on Wednesday, 21 January 2015 16:51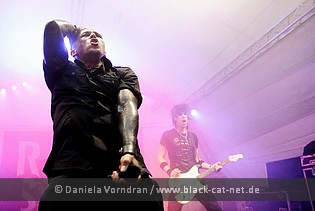 Interview with
Erk Aicrag from Rabia Sorda

The end of the year is the best time for seeing the results of the year and make new plans. And we are really happy that we got a chance to speak about all that with Erk Aicrag from RABIA SORDA.
Event Calendar
Search Event Tickets