Event Calendar
Search Event Tickets
Login
Details

Parent Category:

Concert Reviews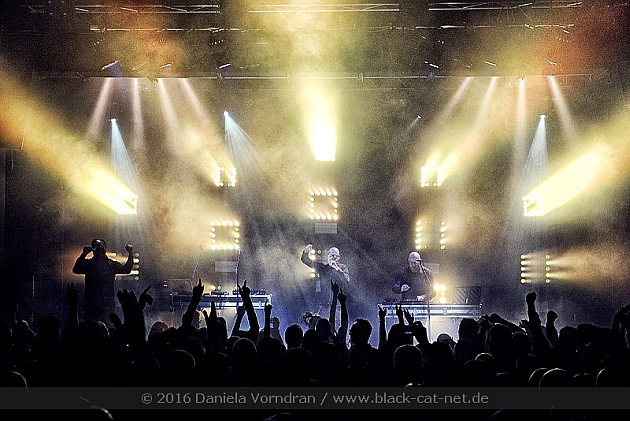 Kulturfabrik, Krefeld, Germany
26th November 2016
Covenant, Faderhead & Iszoloscope

Black is the colour of the night when I arrive at the Kulturfabrik in Krefeld. It is a cold evening in late fall but inside the venue, a cool yet cosy club, it is going to be hot. COVENANT are touring Germany and the show in Krefeld is sold out. Tonight's line-up is completed with ISZOLOSCOPE and FADERHEAD so I expect a fun night. Time to get into the club to be roused and driven by pulsating beats and vibrating basses.
Details

Parent Category:

Concert Reviews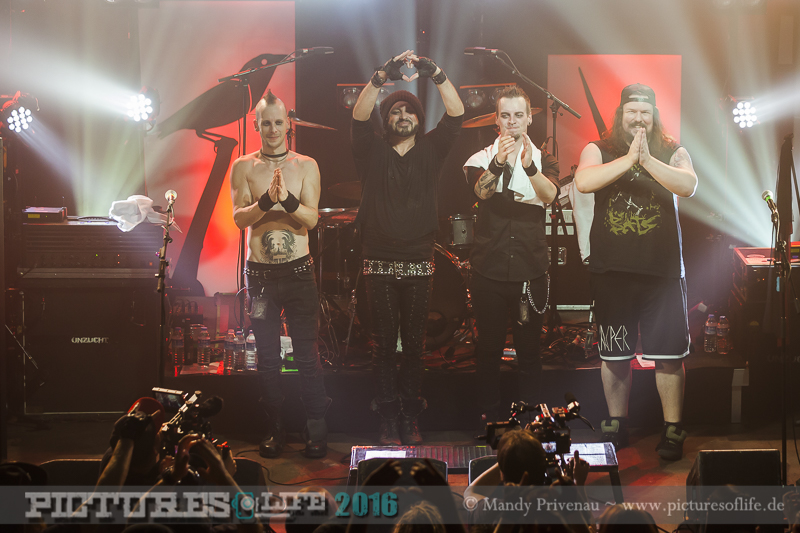 Knust, Hamburg, Germany
25th November 2016
Unzucht, Firstborn & Randolph's Grin

It was a foggy evening, like in Silent Hill - just Silent Hamburg in this case - when people came to Knust to enjoy another dark-rock Band called UNZUCHT. The audience was the same as usual, dressed in black and willing to listen to UNZUCHT and support-bands. Support on this night were: FIRSTBORN and RANDOLPH'S GRIN.