Written by Maddi Isaacs Monday, 09 May 2011 10:55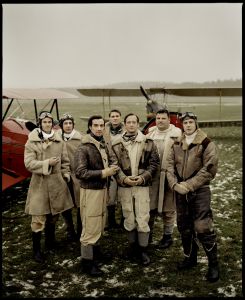 Wasserschloss, Klaffenbach, Germany
26th August 2011
In Extremo - Castle Tour

With twenty-five dates under their belts already this year and another twenty-five planned including a Russian tour you would be hard pressed to decide which gig to attend in the line up of excellent IN EXTREMO concerts. Without doubt for me it would have to be one of their "Castle Tour" dates and without parallel amongst those is the Wasserschloss at Klaffenbach, a huge medieval structure that dominates the town. It's the perfect setting for a gig such as theirs, it's vast and ancient courtyard being both wonderfully personal and large enough to host a true spectacle which as anyone knows who has attended an IN Ex gig, it always is.


Riding high on the chart success of their latest album 'Sterneneisen' and their forthcoming single 'Siehst du das Licht' due out May 13th, the super seven are sure to put on a show worthy of anyone's attention. Book early to avoid disappointment as this is a gig which should sell out well ahead of it's August 26th date. Tickets costing €32.80 are available via http://inextremo.de and http://headlineconcerts.de.