Specials
Written by Florian Schürmann Saturday, 07 December 2013 12:05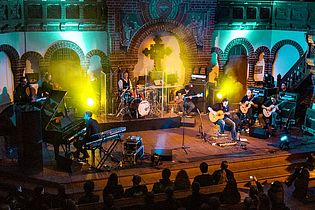 Heilig-Kreuz Kirche & Passionskirche, Berlin, Germany
22nd November 2013
Listening Session and Concert: Duncan Evans & Empyrium

While the fans made their way to the Passionskirche where this night's show was about to go down a few hours later, reporters and journalists were invited to the Heilig-Kreuz-Kirche before for a full-length listening session of EMPYRIUM's forthcoming record, which is scheduled for release in early 2014. The songs, which were written and recorded from spring of 2010 to summer of 2012 and go back to the roots of the band in form of the collaboration of Thomas Helm and Ulf Theodor Schwadorf as a two-piece. The record that will be entitled 'The turn of the tides' follows the loose concept of the seasons and their effect on the human beings.


Written by Daniel Klassen & Nadine Ginzel Wednesday, 18 September 2013 21:27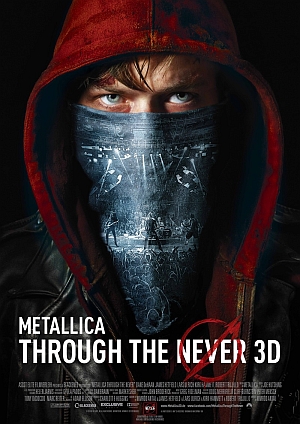 Metal Up your Ass! How everybody knows, METALLICA from Los Angeles are one of the most successful rock bands in the world consisting of the members James Hetfield (voice), Kirk Hammett (guitar since 1983), Lars Ulrich (drums) and Robert Trujillo (since 2003). They are one of the most creative group of people worldwide which created albums like 'Kill `Em All' or 'Master of Puppets' and set a new measurement to metal music. With their 'The Black Album', they captured the mainstream audience at the early 90ies, too. They still fill the concert halls and sold over a 100 million albums.


Written by Ben Blaschke & Daniela Vorndran Wednesday, 28 August 2013 12:57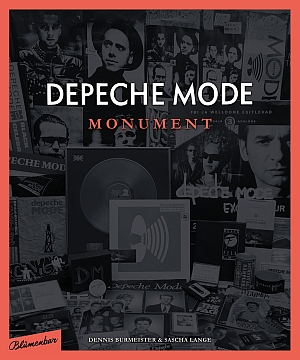 Author: Dennis Burmeister & Sascha Lange
Title: Depeche Mode: Monument
Publisher: Blumenbar, Aufbau Verlag
Pages: 424
Release Date: 20th May 2013

It feels really heavy in our hands. And it contains an elaborate and detailed retrospective in words and photos. The name is 'Monument' and indeed it is a monument in the collection of any interested and fan of legendary British cult band, DEPECHE MODE.


Written by JeeJay Wednesday, 14 August 2013 10:47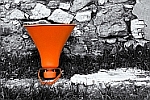 DEPECHE MODE has always known how to manage their visual aspect through some strong visual symbols that their fans could easily identify with and could be also easily identified by the large masses of music addicts. Through the years, emerged their own visual universe thanks to the talent of the famous Dutchman director and photographer Anton Corbijn.


Written by Daniela Vorndran & J. Niggels Uhlenbruch Tuesday, 07 May 2013 21:41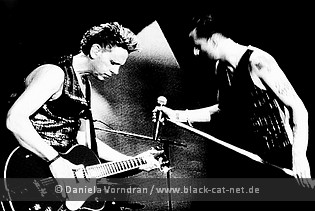 Nice, Palais Nikaia, France - 4th may 2013
"DEPECHE MODE are going to do a warm-up show for their forthcoming world tour in Nice? We don't have the money, we don't have the time, the journey is too long - by all means, we're in!"

A trip to Nice, France, to see the DEPECHE MODE warm-up show for the upcoming Delta Machine world tour


Page 1 of 6
«
Start
Prev
1
2
3
4
5
6
Next
End
»