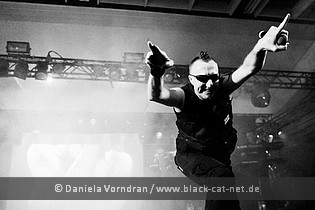 Interview with

Johan van Roy of Suicide Commando

The 9th studio album of SUICIDE COMMANDO, 'When Evil Speaks', managed to enter for the first time the mainstream German charts. As such it poses an interesting question. Why this one and not the previous ones? One has to be sure; for years now van Roy has managed to stabilise his sound - his songs have the same, at times, misanthropic themes and at others are venomously humorous. After we had listened to the album, we of course had a few questions to Johan van Roy. Read in the following interview what he has to say about his chart entry and about the new album…


Reflections of Darkness (RoD): 'When Evil Speaks' managed to enter the mainstream German charts, it was your breakthrough into them for the first time, what do you attribute this to?
Johan: I think it was a combination of things that got us into the real charts. For many years we've been having a very strong fan base, so most fans were anxiously waiting for the new album to come out. Furthermore me and my label (Out Of Line Records) did a very good job promoting the album through social media etc., and I think the music also speaks for itself. With 'implements of Hell' we just missed entering the charts, so we somehow hoped to enter the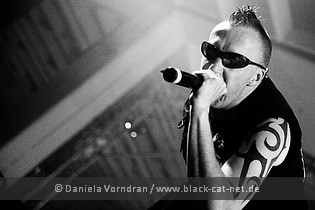 German media control charts, but that it would enter at position 47 was beyond our wildest expectations.

RoD: Has this brought any change to who comes to your shows, to critical reactions to it?
Johan: I think it's still too early to say whether it will change anything, guess we have to see it on the long run, but I somehow don't expect it to change much as it more is something to soothe my ego. After all it sounds good to tell my kid in a few years that his daddy made it into the real charts between Justin Bieber and other Beyonce's ... :-)

RoD: Which kinds of evil are you dealing with this time?
Johan: Enough "evil" to sing about, just switch on your radio or television, check social media like Facebook, or read the newspapers... it's full of it. Religion, child abuse, war, murder, hate and envy... you just name it. Although 'When Evil Speaks' is no concept album like 'Bind Torture Kill' was, the common theme however is the hate and envy in today's society.

RoD: In an older interview of yours I read that you're wondering about the issue of theodicy. Was this a motivational force for this album?
Johan: I always had a lot of questions about religion, whether there's a god or if there's a god why do so many people have to suffer etc... so it sure was a motivation to write some more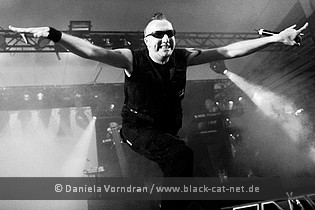 songs about religion in its ugliest form, like in 'Monster' for example, telling the story of numerous kids that got abused in their childhood by priests and other religious leaders. 'Repent or Perish' on the other hand questions the church's view on sin etc.

RoD: Is 'Attention Whore' based on any feuds between your band and others? Or is it just coming from a general feeling of disenchantment with the scene?
Johan: Well, I didn't write 'Attention Whore' because of any disappointment in the electro / gothic scene of today, but I indeed wrote it because some people within the scene, but also in general, so it's not just about OUR scene, act as if they're god or have bigger ego's then the Empire State building. I also regret that a part of this scene more and more seems to become more of a fashion party and some people just do everything to get some attention. It seems as if the music is not relevant anymore.

RoD: How was your tour in the USA this time? What is your reception out there in comparison to Europe?
Johan: Touring the USA was a great experience and I regret we didn't go there any earlier. We've had amazing feedback and did some sold out shows, so we definitely will return to the USA soon again. Compared to Europe the scene in the USA obviously is quite small, especially if you compare it with the scene in Germany, and considering the fact that some towns we played for 1,000 people have few millions of residents. But I had the impression the people there were not as "spoiled" as in Europe where you can go and see bands almost every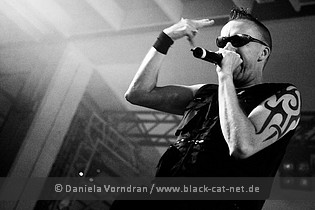 weekend, so I experienced some more gratitude in the USA. But apart from that the reactions are usually quite similar and positive.

RoD: You've started your band at the end of the Cold War, have the political changes over the time affected your music in any way?
Johan: I indeed grew up with the new and cold wave scene from the early eighties, with the "no future" mentality of the punks, so I think those deep dark and depressive feelings will remain forever. I don't think the political changes did change that much, not for me any way, there's still enough injustice and dark emotions to write about.

RoD: There seems to be a rise of far right in Europe once again and you delve into the darkness of human psyche. What do you make of the fact that you're more likely than not going to have a lot more material to write about rather than its subsiding?
Johan: Sadly enough there always will be enough of such things to write about, simply because mankind always had the huge urge of being supreme, the world always has been a place based on power, supremacy and greed.

RoD: Industrial scene for many people conjures the connection to the far right; do you find this damaging in any way?
Johan: Sure I find it damaging as I think it's only a very small minority who's having sympathy with the far right movement. I think many people in the scene only have some fascination or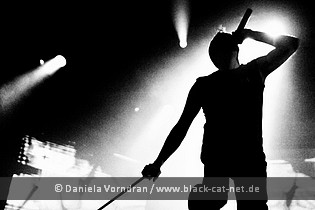 fetish for uniforms and therefor unwillingly get linked to the far right movement. I think many people still have a wrong view of the entire gothic scene and are prejudiced.

RoD: How is your KOMBAT UNIT project going, what are your plans regarding it?
Johan: KOMBAT UNIT is on hold for the moment due to our lack of time, both me and Jan are having our projects and work, so it was really hard to find time to work on new material in the last year. After finishing the new SUICIDE COMMANDO album I however started working on one of my other (older) side projects called LESCURE 13 again. Since I'm doing the music for that all alone, it's also a lot easier to find some time for that. LESCURE 13 is / was my old school EBM project together with Stefan Bens (from STIN SCATZOR, a Belgian electro project). But maybe we'll work on some more KOMBAT UNIT stuff soon as well, so never say never...

RoD: Please tell us about your plans in the near future.
Johan: Well, since we did a lot of summer festivals last year, we'll only do one big summer festival this year (Amphi), so that way I also can do some more remix work this summer. After summer we'll be doing lots of new shows in Russia, UK, Holland, Portugal, Spain, Swiss and last but not least Germany of course... so it will be a busy end of the year for sure, and we already are booking lots of shows for 2014.

Thank you very much for this interview.