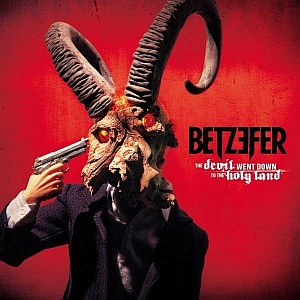 Artist: Betzefer
Title: The Devil Went Down to the Holy Land
Genre: Thrash Metal
Release Date: 22nd November 2013
Label: Steamhammer/ SPV
Album Review
BETZEFER is an Israeli Thrash Metal band formed in 1998 in Tel-Aviv, Israel. The band was formed by singer Avital Tamir, guitarist Matan Cohen and drummer Roey Berman. Originally formed for a performance at school the band`s name refers to the Hebrew word for school "Beit Hasefer". The released their debut in 2005 as a follow up to several demos. The following record 'Freedom to the Slave Makers' was published in 2008. Last year the unleashed their third record 'The Devil Went Down to the Holy Land' which I am listening to right now.
Unfortunately BETZEFER doesn't have a website aside from their Facebook appearance but hey it doesn't affect the music at all. The Facebook site says BETZFER is Rock/ Metal which ain't wrong in its entirety BUT they sound like a thrash band very often too. Over all the entire musical composition (song length, heaviness etc.) is very much thrash metal but sometimes with a sprinkle here and there of groove metal and pure black hearted thrash metal. The whole experience is mid tempo but not dull at any time. For a metal head like me it's a rather pleasant record to listen to, not at any rate a masterpiece but an interesting piece of music nonetheless.
Tracklist
01. Tropical
02. The Devil Went Down to the Holy Land
03. Killing the Fuss
04. Cash
05. Yuppie Six Feet Underground
06. Copkiller
07. Sledgehammer
08. The Medic
09. Milk
10. Suicide Hotline Pt.1
11. Suicide Hotline Pt.2
12. Cannibal
13. I Hate
14. Can You Hear Me Now?
Line-up
Avital Tamir – Vocals
Matan Cohen – Guitar
Roey Berman – Drums
Rotem Inbar – Bass
Website
https://www.facebook.com/Betzefer
Cover Picture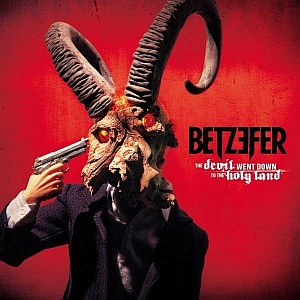 Rating
Music: 7
Sound: 8
Extras: -
Total: 7.5 / 10