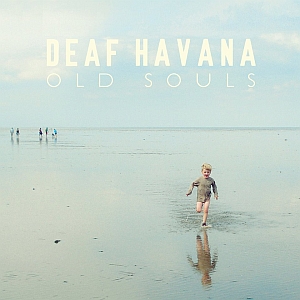 Artist: Deaf Havana
Title: Old Souls
Genre: Alt-Rock
Release Date: 20th September 2013
Label: BMG Rights Management
Album Review

A bit about Norfolk, England first. It's flat. Very flat. Not a huge amount happens there. And it has an unfair, and one hopes untrue, reputation as being a hot-bed of inbreeding and happy illiteracy. What's not associated with Norfolk, is BRUCE SPRINGSTEEN, THE KILLERS, open-top road trips with the wind in your hair, joyful exuberance and an infectious sun-kissed positivity. So what's all this then? Norfolk widescreen alt rock? Well, why not.
That DEAF HAVANA have not revved into view from a Las Vegas suburb is slightly bewildering, as their sound would definitely suggest so. 'Boston Square' makes its presence felt from the off by gleefully aping THE WHO's 'Baba O'Riley' before prancing like a peacock, packed full of bluster. The Brandon Flowers meets Springsteen vocal, sounds natural and unforced, and there are nifty harmonies floating all over this, and indeed on most of the album. It's hard to shake off the sheer joie de vivre of it all. 'Everybody's Dancing' has flashes of JAMES at times, but the melody is all bouncy American college rock. It's something, deep down, you want to hate, but find your feet pounding like they've a life apart. And that usual dislike of all things saxophone is conveniently forgotten because this is classic guilty pleasure stuff.
'Night Drives' is mid-paced and nicely balanced, veering slightly towards cliché at times, but busy enough to keep it lively. MORNING PARADE have been churning these out for a while now and have made inroads in the USA, so there's clearly a market out there. The lyrics tend more towards the BRYAN ADAMS than the Baudelaire but then this is rock music, and rock music likes cars and romantic drunks and passionate relationship breakdowns. So we'll forgive them. 'Saved' is a bit too sleepy, like a thinly stretched SNOW PATROL doing the blues, but the pace quickens on the nostalgic 'Kings Road Ghosts' and things end with OTT drama on 'Caro Padre'. None of it quite matches the promise of the opening three songs, and it lacks anything truly original, but there's still much to like here, and chest-beating big rock songs are always welcome if they are bold and brassy enough. And be honest, no one likes THE KILLERS for pushing musical boundaries now do they?
So, people of Norfolk. Play this loud and get yourselves pinned firmly on the musical map. Wind your van windows down, put on some shades, imagine your heart has just been broken and go to the gin-joint for some emotional medication. You know you want to.
Tracklist

01. Boston Square
02. Lights
03. Everybody's Dancing
04. Subterranean Bullshit Blues
05. Night Drives
06. 22
07. Speeding Cars
08. Saved
09. Mildred
10. Tuesday People
11. Kings Road Ghosts
12. Caro Padre
Line-up

James Veck-Gilodi
Lee Wilson
Tom Ogden
Chris Pennells
Matthew Veck-Gilodi
Max Britton
Website

https://www.facebook.com/deafhavana
/
http://www.deafhavanaofficial.com
Cover Picture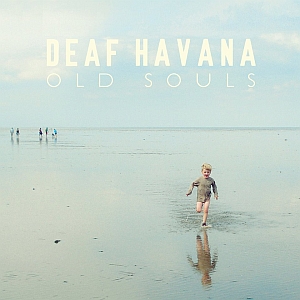 Rating

Music: 7
Sound: 7
Total: 7 / 10