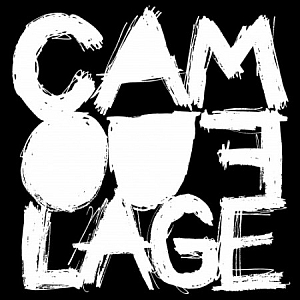 Artist: Camouflage
Title: 'The Box 1983 - 2013' & 'The Singles'
Genre: Synth Pop
Release Date: 7th February 2014
Label: Tapete Records (The Box) - Polydor / Island (The Singles)
Album Review

Celebrating their 30th birthday, the godfathers of modern Synth Pop are back with a huge CD box and a singles collection. It was about time to have some re-mastered albums of CAMOUFLAGE and the result is simply outstanding. I won't go in a detailed track by track / album by album review as the work of the band is spanning over 30 years and seven albums. Yes, with only seven albums, CAMOUFLAGE is not the most productive band on earth.
To sum it up, the box contains all the albums as well as some significant bonuses: the cover EP 'Areu Areu' and episodes two and three of the 'Archives' collection with #2 being a collection of live tracks from various areas and #3 consisting in many demos. As per the albums, the main benefit is really on the first four re-mastered albums: 'Methods Of Silence', 'Voices & Images', 'Meanwhile' and 'Bodega Bohemia' - 'Spice Crackers (Re-mastered)' having been released a couple of years ago). The result of the mastering is mind blowing. We re-discover every song, every sound and it is fair to say CAMOUFLAGE, since their first album, has been one of the most experimental Synth Pop band.
Although I always hated the "Gahan alike copycat" of Markus on stage, musically, this band is, with DE/VISION, WOLFSHEIM and WAITING FOR WORDS one of my absolute favourite synth bands ever. This box allows fans to have a proper version of 'Areu Areu' (a five track EP of covers from THE CURE, HEAVEN 17, DEPECHE MODE or THE BEATLES), cause, let's be honest, the only way of getting a copy of it so far was file sharing of a 128 Kpbs encoded version. On the other rare stuffs side, the 'Archive #2: Live Recording' is absolutely amazing. There are some almost acoustic versions or completely re worked versions such as the amazing 'They Catch Secret' and 'Pictures Of Life' as well as some covers (TALK TALK - 'Today') and the first version of 'We Are Lovers', named at the time 'Memory'.
The 'Archive #3: The Demos' is also very interesting. Of course, demos from 1983 don't have the best digital sound ever, but sufficient to have a hint on what was CAMOUFLAGE in the early days (named at the time "Licensed Technologies"). This long journey through eleven CDs proves how consistent is the work of this cult band. Even an album like 'Meanwhile' (for once, a Synth Pop band was avant-garde compared to DEPECHE MODE as they were the first to go drums / bass and a rockier sound), very criticized at the time of its release, fits rather well in the all scope.
As a companion to the box, the band also releases separately a new 'Best Of' compilation entitled 'The Singles'. Almost all tracks are "radio edit" or "remix edit" with different mixes or sometimes radically remixed version which makes the all interest of it. This box is definitely a "must have" in every Synth Pop fan collection. The downside of the story? The box is no longer available anywhere as it was only 1,000 copies… but anyone might resell it… Let's hope they will make it available at least digitally rather sooner than later.
Box is no longer available (1000 copies only)
The Singles is available at amazon, poponaut…
Tracklist

THE SINGLES

01. The Great Commandment (7" Single Version , 3:10)
02. Stranger's Thoughts (7" Single Version , 3:32)
03. Neighbours (7" Single Version , 3:47)
04. That Smiling Face (7" Single Version , 4:47)
05. Love is a Shield (7" Single Version , 3:59)
06. One Fine Day (7" Single Version , 4:01)
07. Heaven (I want you) (7" Single Version , 3:47)
08. This Day (7" Single Version , 3:56)
09. Suspicious Love (Radio Remix, 4:13)
10. Close (Remix Single Version , 3:59)
11. Jealousy (Single Version , 3:30)
12. Bad News (Single Edit, 3:27)
13. X-Ray (Tranceformer Single Mix, 3:37)
14. Thief (Single Mix, 3:19)
15. The Great Commandment 2.0 (Radio Edit, 3:54)
16. Me And You (Radio Version, 3:29)
17. I Can't Feel You (Radio Edit, 3:48)
18. Motif Sky (Single Version, 3:13)
19. Something Wrong (Single Version, 3:37)
20. The Pleasure Remains (Radio Edit, 4:03)
THE BOX 1983-2013 - Contains the full track listing per album

CD01 / 1988 / Voices & Images
CD02 / 1989 / Methods Of Silence
CD03 / 1991 / Meanwhile
CD04 / 1993 / Bodega Bohemia
CD05 / 1995 / Spice Crackers
CD06 / 2003 / Sensor
CD07 / 2006 / Relocated
CD08 / 1992 / Areu Areu
CD09 / 2013 / Archive #02 (Live Recordings)
CD10 / 2013 / Archive #03 (The Early Tapes 1983-1988)
Line-up

Marcus Meyn – Vocals
Heiko Maile – Keyboards
Oliver Kreyssig – Keyboards
Website

www.camouflage-music.com
Cover Picture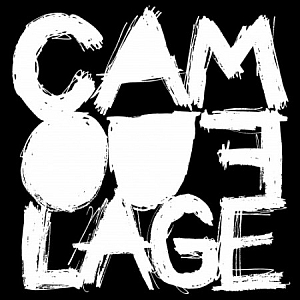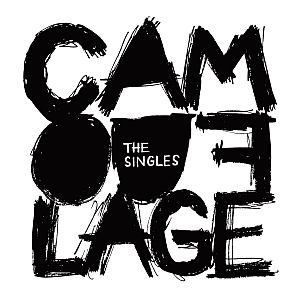 Rating

Music: 10
Sound: 10
Bonus: 10
Total: 10 / 10
Buy at Amazon.de
CD Album MP3 Album Box Set