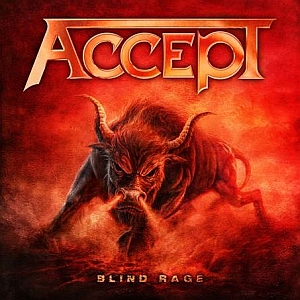 Artist: Accept
Title: Blind Rage
Genre: Metal
Release Date: 15th August 2014
Label: Nuclear Blast
Album Review

ACCEPT is a heavy metal band from Solingen, Germany. The band was formed in Germany in the year 1971, upon the original members were: Udo Dirkschneider, guitarists Michael Wagener and Gerhard Wahl, drummer Stefan Thimm and bassist Rainer Bickehoer. Stefan Thimm soon left the band and was replaced by Frank Friedrich. The band changed their members quite often throughout their career (to name every one of the changes would only tire me to write it down and it would surely tire you to read it). Okay lets jump ahead...
In 1979 and ACCEPT release their self-titled first album 'Accept' which was no big commercial success but hey that would come later in the beginning of the 80s. The follow-up 'I`m a Rebel' succeeded in entering the English heavy metal charts on number six, but in Germany ACCEPT was not among the rock elite at that point in metal history. The next eight years (1981-1989) were the most successful to date, the band became very popular and released cult classics like: 'Balls To The Wall', or 'Metal Heart'. All in all they released eight records in their high time. This band should split and reunite three times till this day. The longest hiatus was from 1998 to 2010 (reuniting for one concert does not count). The final reunion (hopefully) came in 2009 with new singer Mark Tornillo and till this day this new ACCEPT released 3 awesome and powerful records.
To say ACCEPT in this incarnation is a powerful and very agile band is an understatement these days, 'Blood Of The Nations', 'Stalingrad' and now 'Blind Rage' are a fresh and epic take on the bands earlier successes. The sound is perfected and Tornillo is a great vocalist who embodies everything the band stands for since 1971. My personal favourite is 'Bloodbath Mastermind' with the power and speed that made the band great in the 80s, Hoffmann and Frank just rule as guitarists and dominate the scene here and there without raining on Tornillo's parade. 'Dying Breed' is a stomping hymn to all the old bands that do their job about as long as ACCEPT, the song even got choirs! Once again Tornillo proves that he is that small bit better a frontman than Dirkschneider. So go out and buy this hot piece of metal and discover the rest for yourself dear reader.
Tracklist

01. Stampede
02. Dying Breed
03. Dark Side Of My Heart
04. Fall Of The Empire
05. Trail Of Tears
06. Wanna Be Free
07. 200 Years
08. Bloodbath Mastermind
09. From The Ashes We Rise
10. The Curse
11. Final Journey
Line-up

Wolf Hoffman - Guitar
Peter Baltes - Bass
Mark Tornillo - Vocals
Herman Frank - Guitar
Stefan Schwarzmann - Drums
Website

http://www.acceptworldwide.com
/
http://www.facebook.com/accepttheband
Cover Picture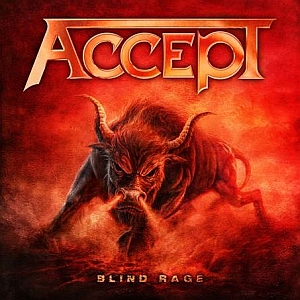 Rating

Music: 8
Sound: 8
Total: 8 / 10

See also (all categories):