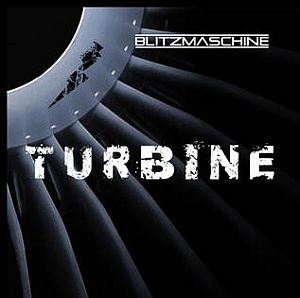 Artist: Blitzmaschine
Title: Turbine
Genre: EBM
Release Date: 29th August 2014
Label: Danse Macabre/ALIVE
Album Review

BLITZMASCHINE is the project inspired by EBM classics such as FRONT242, NITZER EBB and DAF. But the German duo of Matze and Holger are stuck in the past and try to bring it back. They literally pull the last twenty years back to future. This makes their album 'Turbine' sound quite retro and very boring. If you are into this scene and like monotone electro-body-music with whatever-vocals – you could give this album a chance. But if you're looking for something interesting, it would be rather waste of time.
It would be wrong to say that musically BLITZMASCHINE is absolutely useless. There is something interesting in their sound. Maybe, pure EBM sound with no additives. The only problem – we've heard this all thousands millions times. And unfortunately for the band not just from the classical bands. There is nothing fresh in the music. Probably twenty more years later it would make sense to reincarnate classical minimal EBM. Today new progressive ideas are demanded. BLITZMASCHINE is not bad but intolerably boring. So along with the lines from the opening track 'I need speed to feel alive' – the thought "yeah, right, acid would work too" crosses the mind.
Lyrically the duo touches very sensitive topics. They expose mainly the wrong sides of modern economic model of the society. Tracks 'Burnout', 'Money', 'Gold', 'C.E.O' sound quite up to date. But again – there is nothing new the two Germans could say. People all around the world already got aware and pissed off of the whole money-thing. We all know that everything in this world is turning around those fancy pieces of paper, we all know it is wrong, and we can do nothing about it. So BLITZMASCHINE is just another angry man doing money (or at least trying to do money) of his anger.
Tracklist

01. Electro-Rider
02. Burnout
03. Money
04. Gold
05. War of the Religions
06. Uncontrollable
07. So viel mehr
08. Gotcha!
09. C.E.O
10. Everybody
11. Triebwerk91
12. Burnout (Nachbrenner Remix by Danish)
13. War of the Religions (Symphony Warefare Remix by Danish)
Line-up

Matze & Holger
Website

http://www.blitzmaschine.com
/
https://www.facebook.com/BLITZMASCHINE
Cover Picture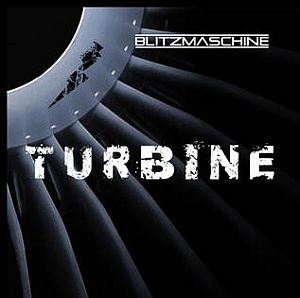 Rating

Music: 3
Sound: 3
Total: 3 / 10