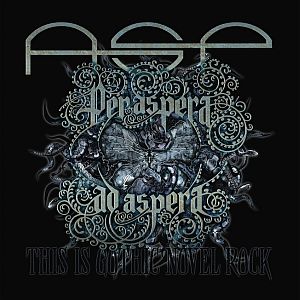 Artist: ASP
Title: Per Aspera Ad Aspera
Genre: Gothic Novel Rock
Release Date: 26th September 2014
Label: Trisol
Album Review

This year, German formation ASP celebrates the 15th anniversary and in the light of this even the double CD has been released. Actually a couple of years ago I was listening to the band's album 'Aus der Tiefe' and at that moment it seemed to be too overloaded with different sonic effects, full of text fragments in German and all those scary sounds like steps in an empty space, echo, pouring water, slamming doors, etc. On one hand, ASP always follows the concept and their albums used to reveal a story track by track so fans can definitely understand and appreciate that; on the other hand if you are listening to the band's music for the first time pretty much likely it will be too hard for comprehension. But the main thing here is to choose the right album and fortunately 'Per Aspera Ad Aspera' can become a right choice.
Two CDs are full of absolutely diverse and interesting compositions able to please even very sophisticated listeners. Actually it would be too long and useless to describe every single piece of music, so I'll just name some tracks I liked most of all. First of all it is 'Zaubererbruder', which produces an impression of a folk song but without any ethnic instruments. Besides the arrangement is as simple as it could be yet the music manages to create an atmosphere and express everything. That's really something incredible! 'Biotopia' is an autumn song, slightly dull and slow and surprisingly reminds a bit of 'Zoe Jane' by STAIND – rainy melancholy as its best.
Dynamic, catchy and somehow danceable tracks 'Carpe Noctem' and 'Denn ich bin der Meister' also deserve to be marked out. And of course mesmerizing 'Wer sonst?' captivates with the first seconds and like a spell it continues to play in one's head when the music is over. 'How Far Would You Go?' adds even more variety to the album. The second CD contains different versions of songs and bonus tracks, not remixes which is also good, and deserves a special attention. In general the release is simply great and will please everyone who likes good music, and it's especially good for this season. Just don't listen to all the songs at once as the material maybe is not so conceptual but still complicated and intense.
Tracklist

CD1

01. Wechselbalg – 5:55
02. Zaubererbruder (Album Version feat. Eric Fish) – 4:47
03. Die Löcher in der Menge (Edit) – 5:20
04. Biotopia – 6:22
05. Ich bin ein wahrer Satan (Single Version) – 5:05
06. Carpe Noctem – 5:12
07. Weichen[t]stellung – 4:32
08. Wer sonst? (Einhorn Radio Edit feat. Micha Rhein) – 3:59
09. Stille der Nacht [Ein Weihnachtsmärchen] (Horror Vacui Versio) – 5:11
10. Denn ich bin der Meister – 6:29
11. Eisige Wirklichkeit (Contra Uermes Version) – 4:44
12. Wanderer – 5:48
13. How far would you go? [The 6th of September] (Single Version) – 3:36
14. Schwarzer Schmetterling (Live Version) – 5:12
15. Rücken an Rücken (Stripped Down Piano Version) – 5:40
CD2

01. Die Kreatur mit der stählernen Maske (Edit) – 5:56
02. Sing Child (Horror Vacui Version) – 3:57
03. Werben (Horror Vacui Version) – 4:28
04. Reflexionen – 6:45
05. Ich will brennen (Horror Vacui Version) – 4:10
06. Me (Video Edit 2.0) – 3:55
07. FremdkörPerson erstens (Erster Abschnitt) – 4:28
08. :Duett [Minnelied der Incubi] – 4:33
09. Die Ballade von der Erweckung – 8:53
10. Mein Herz erkennt dich immer (Feat. Elisabeth Pawelke) – 5:57
11. Krabat – 4:56
12. Schwarzes Blut (Club Version) – 3:39
13. Und wir tanzten [Ungeschickte Liebesbriefe] – 5:04
14. Kokon (Live Version) – 4:41
15. Per aspera ad aspera – 6:21
Line-up

Asp (Alexander Frank Spreng) – Vocals
Tossi (Andreas Gross) – Bass
Lutz Demmler – Guitar, Keyboard
Sören Jordan – Guitar
Stefan Günther – Drums
Website

http://www.aspswelten.de
/
https://www.facebook.com/AspsWelten
Cover Picture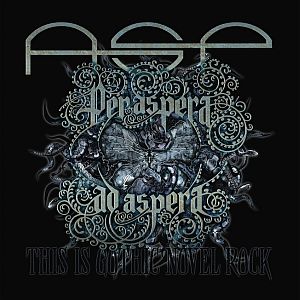 Rating

Music: 10
Sound: 10
Total: 10 / 10