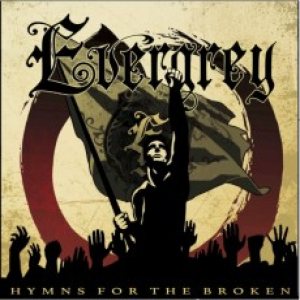 Artist: Evergrey
Title: Hymns For The Broken
Genre: Dark Progressive Metal
Release Date: 26th September 20014
Label: AFM Records
Album Review

After many problems and line-up changes, EVERGREY are back. 'Hymns For The Broken' is coming three years after 'Glorious Collision' a good album but not so good for a band with very high standards like EVERGREY. In this new album we have the return of two ex-members Jonas Ekdal (drums) and Henrik Danhage (guitar). It seems with the return of Jonas and Henrik, the band found the good chemistry they had.
The album starts with an intro titled 'The Awakening' and then we have 'King Of Errors' a song that for sure will be a highlight in their upcoming gigs with a catchy chorus and great guitar solo. Then we have the heavy mid tempo 'A New Dawn', next one is 'Wake A Change' an emotional song with great vocals by Englund. After we have the track 'Archaic Rage' a down-tempo track with a big outburst in the middle of its duration. Next it's the weak song of the album titled 'Barricades' it's not bad but it's not on the same high level like the other songs. Then we have the dark 'Black undertow' followed by the up-tempo 'The Fire' with a great riff that reminded me their classic track 'Blinded'.
Next song is the self-titled of the album, a mid-tempo track with very nice chorus. 'Missing You' is the next one a great song only with piano and very emotional vocals, then we have 'The Grand Collapse' a song with groovy rhythm section and great riffing. Last one is 'The Aftermath' a long duration power ballad. The production made by Jacob Hansen is powerful, clear and gives space to all the members. EVERGEY made a great return, they offers us one of their best albums and definitely one of the best albums of the year!
Tracklist

01. The Awakening
02. King Of Errors
03. A New Dawn
04. Wake A Change
05. Archaic Rage
06. Barricades
07. Black Undertow
08. The Fire
09. Hymns For The Broken
10. Missing You
11. The Grand Collapse
12. The Aftermath
Line-up

Tom S. Englund - vocals, guitars
Rikard Zander - keys, backing vocals
Johan Nieman - bass, backing vocals
Henrik Danhage - guitars, backing vocals
Jonas Ekdahl - drums
Website

www.evergrey.net
Cover Picture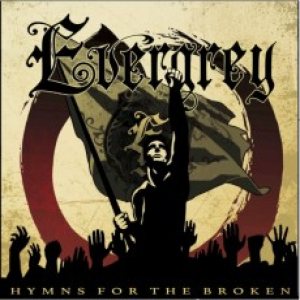 Rating

Music: 9
Sound: 9
Total: 9 / 10