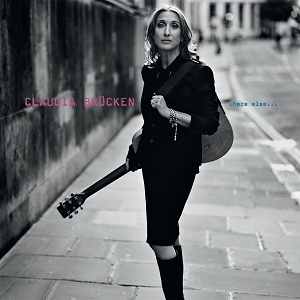 Artist: Claudia Brücken
Title: Where Else…
Genre: Pop
Release Date: 10th October 2014
Label: Cherry Red Records
Album Review

Back in 2013, just after the release of 'The Lost And Found', the last Claudia Brücken album, bad news was announced that tour had to be postponed before hitting Germany as Paul Humphreys announced he had to withdraw from the project, officialising rumours of divorce, and therefore, the end of ONETWO. After some live appearance with Martyn Ware's (HEAVEN 17) super star project (BRITISH ELECTRIC FOUNDATION), Claudia announced new album and live dates. So, here is 'Where Else…' and it's once more a real delight to see Claudia so productive since a decade now. It would be hard to go through a detailed track by track review as this album, I think, is to be listened in one go.
There's an overall delicate and fragile atmosphere and for sure, some fans might be surprised, hopefully in a good way: less electronic (some songs being almost without keyboards), an organic feel (strings, acoustic guitars, wind instruments, piano…) and what seems to be the overall theme of the songs: rupture, sorrows, souvenirs, melancholy, missing the loved one or being free again… No doubt where she got the inspiration from. There's a couple of mid-/ up-tempo songs: 'I Will Lay All Night', 'Nevermind' (the first single), 'Moon Song' or 'Letting Go'. Those uplifting sequences bring a little balance to the overall rhythm of the album and also proves, if needed, she still have the skills for pop hits.
'Where Else…' is probably the most personal work of Claudia to date. Some of the hard-core electronic fans from the PROPAGANDA days will of course be disappointed, but they certainly left the building already since years as Claudia already went the organic way with the Piano/ Vocal only collaboration with Andrew Poppy or the jazzy music for the video game 'LA Noire'. The fans that keep following her since decades should normally enjoy this trip with Claudia while she takes us for a ride in her inside world, sharing tears and joy (more tears than joy unfortunately).
Despite the theme and the musical melancholy, this album is not a sad one. Really. There's always an optimistic feel to each of those beautiful songs, certainly because of this so unique voice. Wherever Claudia sings about tears or laugh, there's this delicateness, this real hypnotizing tone, this elegance that makes you feel so good. As some already noticed, there's an interesting situation in the women's world of pop. A clash of generation, but most of all, a different conception of feminism. While MTV and so called RnB contributes every day to reduce the image of women to tweaking bimbos and vulgarity, Women (with a big W) like Chrissie Hynde, Annie Lennox, Kate Bush and now Claudia keep on fighting for decency, class, hard work and talent. And we ain't gonna complain about this. What Else?
Tracklist

01. I Want You
02. Nothing Good Is Ever Easy
03. I Lay All Night
04. Day Is Done
05. Walk Right In
06. Nevermind
07. How Do I Know
08. Moon Song
09. Letting Go
10. Time To Make Changes
11. Sweet Sound Vision
Website

http://www.claudiabrucken.co.uk/
Cover Picture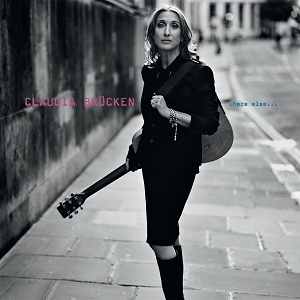 Rating

Music: 8
Sound: 10
Total: 9 / 10