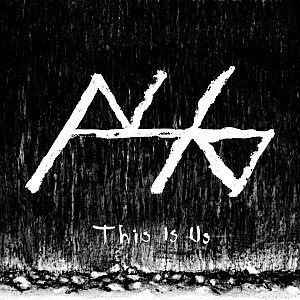 Artist: Agent Side Grinder
Title: This Is Us
Genre: Post-Punk
Release Date: 26th November 2014
Label: Progress Productions
Album Review

AGENT SIDE GRINDER (ASG), the amazing band from Stockholm (Sweden), is one of the most interesting acts to appear on the scene for a long time. They have a unique blend of Postpunk, Krautrock, Minimal Wave and Industrial music, combined with the very original voice of Kristoffer Grip. Their latest album, 'Hardware', was the best album of 2012, imho. While they are putting the finishing touch on their forthcoming album, due in March/ April 2015, they are offering us a first sneak preview in the form of a 12" EP: 'This Is Us'.
This EP will be released on November 26th but Progress Productions, their new label, and by the way Sweden's finest label for electronic music and synth, was so kind as to send us a copy as an "avant-premiere". In a way, 'This Is Us' can be compared with 'Wolf Hour': it is the more catchy Synth-Pop song that has the capability to attract new fans for the band. Here, Grip's voice is less feverish, less aggressive, less syncopated and much more in the "crooner" type. The music evokes NEW ORDER, with a typical postpunk bass riff à la Peter Hook, brilliant synths and melodies that are almost poppy.
Besides the original track, the EP includes remixes by Daniel Myer (HAUJOBB, ARCHITECT, DSTR) and Red Idiot (I'm From Barcelona). As a bonus track we find 'Beloved Fool', an exclusive collaboration between ASG and KITE, the Swedish duo which is also on Progress Productions. I'm sure this single will open new doors for this great band. The early fans who regret the absence of the ASG industrial/ psyche extravaganza shouldn't be afraid: the band told me that the forthcoming album will be a "typical ASG album". Can't wait to discover it!
Tracklist

01. This Is Us
02. Beloved Fool (with Kite)
03. This Is Us (Daniel Myer Remix)
04. This Is Us (Red Idiot Remix)
Line-up

Kristoffer Grip – vocals
Johan Lange – keyboards
Henrik Sunbring – keyboards
Peter Fristedt – tapes, effects
Thobias Eidevald – bass
Websites

www.agentsidegrinder.com
/
https://www.facebook.com/agentsidegrinder
Cover Picture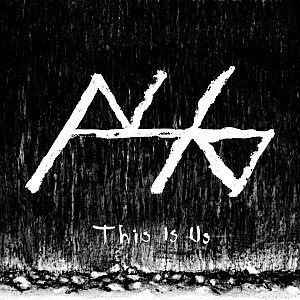 Rating

Music: 8
Sound: 8
Total: 8 / 10