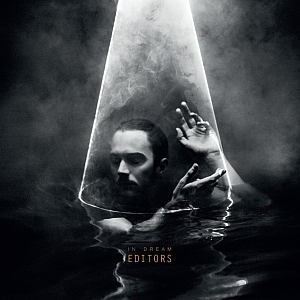 Artist: Editors
Title: In Dream
Genre: Indie rock
Release Date: 2nd October 2015
Label: Play It Again Sam
Album Review

Those hankering for another 'Racing Rats', 'Smokers In The Hospital' or even 'Papillion' will probably have long-since fled the EDITORS nest. From indie-rock darlings, their spikily dark take on THE CHAMELEONS / INTERPOL seemed to get confused with itself when the synths came in and the big tunes wandered off. Further baffling long-time fans was the poppy, ballad-strewn and, dare one say it, U2-sounding 2013 release 'The Weight Of Love'. Singer Tom Smith then did a Christmas album. As you do. But to be fair to EDITORS, the fact they've never stood still should be a credit to them, and if you lose a few fans along the way, as long as you're still gaining new ones then it's surely not all doom. There's a problem with new album 'In Dream', though. It feels lazy. It seems to say to you, "Here you are, we know you'll like this, thank you very much" without looking you in the eye or bothering to ask your name.
'No Harm' is an odd choice for an opening track. Almost entirely synthetic, it's far too ponderous to kick off what should be a major release in the musical calendar. There's some impressive falsetto, and a sense of gloomy optimism throughout, but as you wait for this to burst into life and do something loud and brash and impressive… it just ends. Pretty duet, 'Ocean Of Night', follows, but it equally fails to ignite and by the end it's beginning to sound like SIMPLE MINDS when they were crap and had huge shoulder-pads and suit jackets with the sleeves rolled up. Yak. 'Forgiveness' continues in the Eighties vein, and despite a spirited enough chorus, the instrumentation is horrible. Can violins save 'Salvation'? Can they? Because there are plenty of them here. Sadly not.
'Life Is A Fear' is a classic EDITORS melody shimmering over some minimalist synths and icy beats, but confusion is all over 'Our Love', its queasy glam disco feel and falsetto surely having the last original EDITORS fan running for the shelter of the nearest guitar shop even though it is in duet with Rachel Goswell from SLOWDIVE. In fact, it's curious to know what the guitar players in the band actually do any more. Have they had to re-train? 'All The Kings', for example, would hugely benefit from some beefy riffing, as it's a solid song but hampered by backing that sounds like EURYTHMICS. Yes. EURTHYMICS. 'At All Cost' further strips things back until it's essentially just voice, and on closing track 'Marching Orders' there's a real sense of pushing this to its limit as it swells and surges towards an ending that nudges towards the epic, and is by far the most interesting moment on 'In Dream'.
At various points over the last ten years EDITORS have threatened to break out and be the huge band you suspect Tom Smith thinks they already are. But this confused and confusing collection of sparse, half-arsed songs isn't exciting, relevant or anywhere near entertaining enough. EDITORS now feel like a studio project, and if they are to recover from this then a whole new direction is needed – even if that means heading all the way back to where they used to be. There would be no shame in that.
Album-Sampler:
https://www.youtube.com/watch?t=1&v=_cI28wyNxVU
Tracklist

01. No Harm
02. Ocean Of Night
03. Forgiveness
04. Salvation
05. Life Is A Fear
06. The Law
07. Our Love
08. All The Kings
09. At All Cost
10. Marching Orders
Line-up

Tom Smith
Russell Leetch
Edward Lay
Justin Lockey
Elliott Williams
Website

https://www.facebook.com/editorsmusic
/
http://www.editorsofficial.com
Cover Picture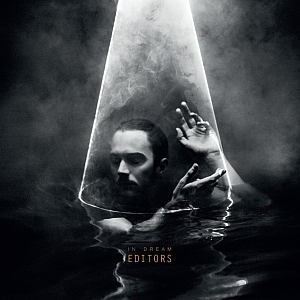 Rating

Music: 5
Sound: 4
Total: 4.5 / 10