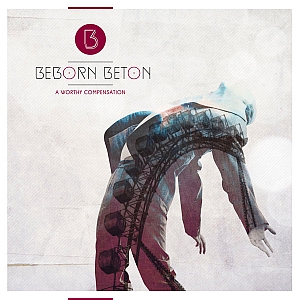 Artist: Beborn Beton
Title: A Worthy Compensation
Genre: Synth Pop
Release Date: 4th September 2015
Label: Dependent Records
Album Review

BEBORN BETON was a very productive band back in the 90's. Within six or seven years they released five studio albums (plus best of, re-releases and remix albums) that gave the band a "cult" status. And suddenly after 1999's 'Fake', they just disappeared. The band never split either but nothing came until the announcement, last year, of a new album. The band declared:
"The best album we will probably ever make."
And it's fair to say they largely succeeded in it. This album is clearly in the "De/Vision – Camouflage" zone: lot of mid tempo, dark and progressive songs, a massive production [the producer is no less than Olaf Wollschläger who worked with MESH and many more], with a sense of detail in every little sound or beat. A track like 'Who Watches The Watchmen' is a fair example of this "brotherhood" with the two other German Synth Pop giants.
But don't get me wrong, this is not a copycat and BEBORN BETON's unique identity is here and this album is a real journey through their universe. It's full of potential hit such as 'Terribly Wrong' (outstanding!), the above mentioned 'Who Watches…', 'Last Day On Earth' and its crazy sub basses and arppegiators as well as the funny and very 80's 'Folsom Prison Blues'", which is only a "bonus track"… that shows the level of the material produced. The bonus disc contains six excellent remixes that promise some excellent time on the dance floors.
This album is definitely destined to Synth Pop and New Wave fans. 'A Worthy Compensation' is a must have. Simple as that. And it's also a very good opener for anyone not familiar to that sound… or any DEPECHE MODE fan thinking the lads of Basildon are still the kings of electronic. It just reminds me the MODE's bullshit "press - no album name / no tour name / selling tickets operation – conference". When Fletch was asked who was the best electronic act, he arrogantly responded they were. Sorry lads… but BEBORN BETON just proves, like many before, that no… DEPECHE has become totally outdated by dozens of bands around the world in term of electronic production, arrangements and, even more important, in terms of melodies, memorable choruses and soul. This is where DEPECHE should be instead of their Rock'n'Roll parody circus.
As a Synth Pop addict, I'm so frustrated seeing the Basildon guys still considered today as "great" while, honestly, both 'Delta Machine' and 'Sounds Of the Universe' compiled together just sound like demoes compared to that. 2015 is definitely a pretty good year so far for Synth Pop lovers, with some high standards releases of CAMOUFLAGE, IAMX, CHVRCHES, WAITING FOR WORDS, and now BEBORN BETON. It's gonna be damn hard to pick a "best album of the year" in a couple of months. I score it 10/10 without hesitating.
Tracklist

01. Daisy Cutter
02. I Believe
03. 24/7 Mystery
04. Anorexic World
05. A Worthy Compensation
06. Last Day On Earth
07. She Cried
08. Was Immer
09. Terribly Wrong
10. Who Watches The Watchmen
BONUS
11. Folsom Prison Blues
12. Last Day On Earth (Extended Remix)
13. I Believe (Alternate Version)
14. A Worthy Compensation (Daniel Myer)
15. I Believe (Babymax Remix)
16. 24/7 Mystery (Chuck Mellow Remix)
17. Daisy Cutter (Iris Remix)
Line-up

Stefan Netschio – Vocals
Michael Wagner – Keyboars
Stefan Tillmann – Keyboards
Website

http://www.bebornbeton.de
/
https://www.facebook.com/bebornbeton
Cover Picture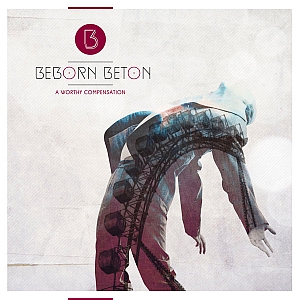 Rating

Music: 10
Sound: 10
Bonus: 10
Total: 10 / 10