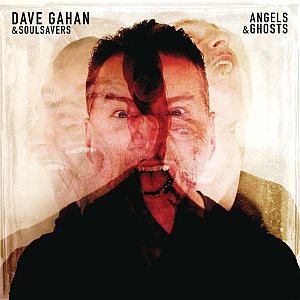 Artist: Dave Gahan & Soulsavers
Title: Angels & Ghosts
Genre: Blues
Release Date: 23rd October 2015
Label: Smi Col (Sony Music)
Album Review

Like many disappointed DEPECHE MODE fans around the world since 2009 (lake of innovation of the band, boring Live setlists…), I'm much more interested and curious about their solo works than the forthcoming parody that will come later in 2017 and it's usual "Best Album since Violator" with "the best song written by Martin since Enjoy The Silence". Martin released some very interesting electro instrumental works recently and Dave's solo album seduced me since 'Paper Monsters' and never failed to disappoint me. 'Hourglass' was far more adventurous than 'Sounds of the Universe'. Dave is back with his friends from SOULSAVERS, fulfilling his promise that this collaboration was not a single shot.
It took me a couple of week to really appreciate and enter this album. It's only when I've listened to the two albums back to back that it clicked. Whereas 'The Light The Dead See' was soft and delicate with its very orchestral and gospel approach, 'Angels & Ghosts' is rougher, bluesier, dirtier and there's a sense of emergency to it. The opener 'Shine' is a perfect transition between the two. The guitar is edgier, and most of all, this one really sounds like coming up from the Delta. 'You Owe Me' would perfectly fit in a Twin Peaks' sequence at "The Pink Room" club. And Angelo Badalamanti's influence is to be found in a couple of tracks on this album, with this very distinct guitar bluesy riff. Gahan's voice is absolutely marvellous. Who could have say back in 1980 that he would deliver such soulful and powerful performance?
Another influence which is not immediate, is the PINK FLOYD's one. When I saw 'Tempted' or 'Don't Cry' (another Twin Peaks moody like) live on the internet, this combination of gospel choirs and guitar solo stroked me. 'All of this and nothing' was clearly a good choice for the first single. The acoustic guitar riff later joined by strings is haunting and Dave's voice is on top of its art. 'One Thing', 'Lately' and 'The Last Time' bring back the softness of strings arrangement into the loop, over some soft piano or organ melodies and Dave's typical soft tone he get us used to since 'Waiting For The Night To Fall'. Like a hint to the 'Shine' opener, the album ends up on 'My Sun'… And in a way, the song concludes the two chapters as it could have been on 'The Light the Dead See' with its very orchestral production full of strings and choirs.
I know I won't make friend with some DM fans by saying this, but I'm getting used to it… If DEPECHE MODE has to end and Dave to follow this path, I would be more than happy with it. Gahan found with SOULSAVERS a way to fulfil his soul/ gospel ambitions in a perfect way and it suits much better in their universe than in DEPECHE MODE. And it's a bit cruel towards DEPECHE MODE in a way. This collaboration proves that to perform blues and gospel, you can't just decide it. You have to feel it, to have it deep in your DNA, which is the case of Rick Machin and Ian Glover. Two artists that were necessary to express Dave's dreams. Let's hope this little break will allow the Basildon men to return to the DNA of the MODES, with less rock/ blues crap and more synth driven. Because this is their DNA and whatever DEPECHE MODE will try, DEPECHE MODE will never sound and must never sound like this.
Tracklist

01. Shine
02. You Owe Me
03. Tempted
04. All Of This And Nothing
05. One Thing
06. Don't Cry
07. Lately
08. The Last Time
09. My Sun
Line-up

Rich Machin - Music
Ian Glover - Music
Dave Gahan - Vocals
Website

http://www.davegahan.com
/
https://www.facebook.com/DaveGahan
/
https://www.facebook.com/soulsavers
Cover Picture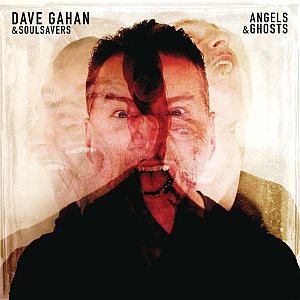 Rating

Music: 9
Sound: 9
Total: 9 / 10