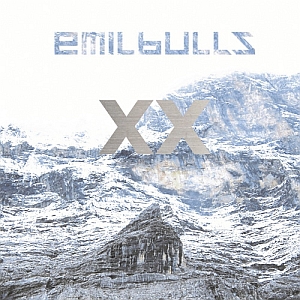 Artist: Emil Bulls
Title: XX
Genre: Rock/ Metal/ Alternative
Release Date: 29th January 2016
Label: AFM Records
Album Review

This year, German nu-metal formation EMIL BULLS released a new album entitled 'XX', which actually consists of two CDs and in total presents 15 different tracks and 14 of them art not only in the original hellfire version, but also newly arranged for the so-called candlelight version. Obviously the latter one is much softer and more melodic, some songs even surprise with their smoothness yet lyrics don't always suit such music and sometimes everything sounds rather weird. First of all it can be said about 'The Most Evil Spell', yet the music itself produces a fairly good impression.
But the whole thing starts with the candlelight version of 'Here Comes the Fire', which also became the first song of this band I've ever heard and really liked it because of the beautiful melody and clean vocals. 'The Jaws of Oblivion' is also not bad, but maybe a little bit too soft and in this light a bit flat, while 'The Way of the Warrior' is lulling a listener from the beginning. 'Hearteater' in its turn sounds interesting in every aspect and pleases with expressive vocals and good lyrics. Among the other songs I'd like to mark out are 'Between the Devil and the Deep Blue Sea' with its peculiar atmosphere and really impressive 'Dear Sadness'. The final composition 'All for You' doesn't exist in a hellfire version, so there's nothing to compare but as an original piece of music it's nice.
In general the new creation seems to be a gift for the fans and maybe an attempt to attract new audience with old songs in new arrangements. It should be expected as the band doesn't try to fit the limits of only one music style and often experiments with the sound, but it's better to combine songs from both CDs otherwise you may get bored after listening to just a couple of tracks because of this overdose of softness and some monotony. But for those who have never heard EMIL BULLS, the new release will be a worthy thing to start with as it shows different facets of the band's creativity.
Tracklist
CD1
01. Here Comes the Fire (Candlelight Version)
02. The Jaws of Oblivion (Candlelight Version)
03. The Way of the Warrior (Candlelight Version)
04. Hearteater (Candlelight Version)
05. The Most Evil Spell (Candlelight Version)
06. Close to the Wind (Candlelight Version)
07. Worlds Apart (Candlelight Version)
08. Nothing in This World (Candlelight Version)
09. Gone Baby Gone (Candlelight Version)
10. Not Tonight Josephine (Candlelight Version)
11. When God Was Sleeping (Candlelight Version)
12. Between the Devil and the Deep Blue Sea (Candlelight Version)
13. Dear Sadness (Candlelight Version)
14. Dancing on the Moon (Candlelight Version)
15. All for You (Candlelight Version)
CD2
16. Here Comes the Fire (Hellfire Version)
17. The Jaws of Oblivion (Hellfire Version)
18. The Way of the Warrior (Hellfire Version)
19. Hearteater (Hellfire Version)
20. The Most Evil Spell (Hellfire Version)
21. Close to the Wind (Hellfire Version)
22. Worlds Apart (Hellfire Version)
23. Nothing in This World (Hellfire Version)
24. Gone Baby Gone (Hellfire Version)
25. Not Tonight Josephine (Hellfire Version)
26. When God Was Sleeping (Hellfire Version)
27. Between the Devil and the Deep Blue Sea (Hellfire Version)
28. Dear Sadness (Hellfire Version)
29. Dancing on the Moon (Hellfire Version)


Line-up

Christoph v. Freydorf – Vocals
Stephan "Moik" Karl – Guitar
James Richardson – Bass
Andy Bock – Guitar
Manu Lotter – Drums
Website

http://www.emilbulls.com
/
https://www.facebook.com/EmilBullsOfficial
Cover Picture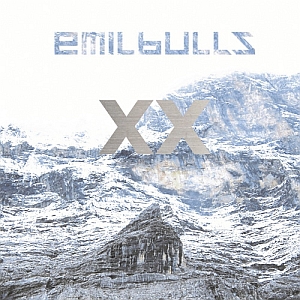 Rating

Music: 9
Sound: 7
Total: 8 / 10