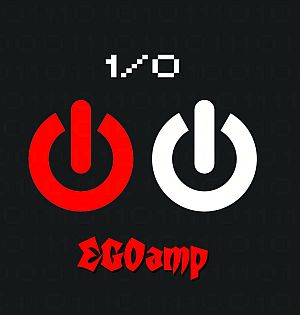 Artist: EGOamp
Title: 1/0
Genre: Synth Pop
Release Date: 8th April 2016
Label: Uniting Sound Media
Album Review

The great way for a synth pop band to survive our days - is to come up with a cool concept. So did EGOAMP - obviously huge fans of a good oldie "The Cabinet of Dr. Caligari". What a great idea to make synth pop sound as ancient as silent films. Wouldn't it be really cool to revisit "The Cabinet of Dr. Caligari" playing EGOAMP at the background? It sounds like a lot of fun, doesn't it?
The project is wrapped with the 1920s horror style. They look as freaky, they make the cover art as freaky, and they shot freaky videos. The musical concept would be a silent horror which finally got voice. It's not screamy - it's that typical silent movie horror - where the protagonist together with the viewer faces the inner demons. Nobody will hear how you fight them; nobody will ever know who won. It's only between you and them. Between you and Dr. Caligari. Between you and EGOAMP.
Add to this slight irony and great musical production and you'll get a synth pop danceable album smoked in the atmosphere of the 80s. It's a high class synth pop with all needed attributes: metallic surface synths, which give you chills, movie-samples, robot vocal-effects. '1/0' is one of the best albums, which keep this genre alive in XXI. The most important thing is that EGOAMP don't do just tinned electronic music, don't just mimic the 80s, but living through it, enjoying it and making it sound like fun and light music to listen to anytime.
Tracklist

01. Battle of the Worlds
02. Borderline
03. Escape To Mars
04. Ich geh´ nach vorn (Like a Robot)
05. Iron and Steel
06. Mèliès
07. Mesmerized
08. Mindmachine
09. Neonshein
10. Puppet of Joy
11. Tin Toy Robot
12. 1/0
Line-up

Asmodi Caligari
Website

http://egoamp.jimdo.com
/
https://egoamp.bandcamp.com
/
https://www.facebook.com/Egoamp-Band-151569578239636
Cover Picture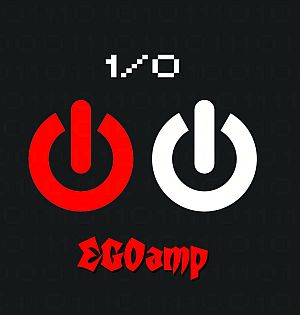 Rating

Music: 10
Sound: 10
Total: 10 / 10