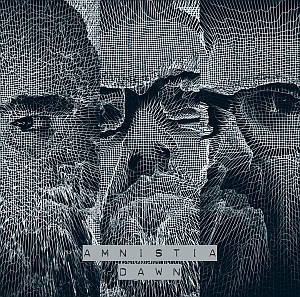 Artist: Amnistia
Title: Dawn
Genre: EBM
Release Date: 6th May 2016
Label: Scanner Records
Album Review

What a pleasure to know there is someone out there telling: "EBM is political". And it is actually AMNISTIA. "AMNISTIA releases their band-members from inactivity, provides freedom for creativity. It is an outlet and their work is a verdict that their minds have transformed into sound." - explain the musicians their point of view. With this grade of self-conscience the EBM-band creates firm intensive music with no compromises. It is clear that they do have something to say and they make to listen to them. It is not music for background. 'Dawn' demands full and complete involvement.
What a pleasure to finally have a chance to underline that EBM is music, which means it serves the expression of emotions by the means of sound sequences. AMNISTIA provides the development of the genre, so the album doesn't sound just like another electro-piece. Harsh rough beat provides a dynamic rhythm all the way through the album. Each track is impregnated with a statement which is impossible to ignore. Basic distorted vocals go deep into mind of the listeners - as a part of the melody. In general the album sounds like conscious organized aggression, which is directed not against the listener, but which provokes the listener to follow it.
What a pleasure to see ASSEMBLAGE 23 as a remix-author among the others. The whole second CD dedicated to revisits of the 'Dawn'-tracks. The remix-CD provides new perspectives to the original songs. Here you'll find more club-oriented tracks. Some of them have a clearer old school influence ('Money (NZRMX)'), some of them are more danceable, some of them more calm and melodic, like 'I.M.G. (kFactor Remix)'. If you have the guts to say you are involved, and you are not indifferent towards yourself and your position in the world - AMNISTIA would make great company in your life journey.
Tracklist
CD1
01. Init 6
02. Bursting Into Life
03. Mirror
04. Money
05. Mirror
06. Dawn
07. Mirror
08. Abyss
09. Mirror
10. I.M.G.
11. Mirror
12. Humiliation
13. Mirror
14. You
15. Mirror
16. Curse
17. Mirror
18. Echoes
19. Green Eyed Monster
CD2
01. Bursting Into Life (Formalin Remix)
02. Money (NZRMX)
03. Dawn (Les Berrtas Remix)
04. Abyss (Nine Seconds Remix)
05. I.M.G. (GodComplex by Full Contact69)
06. Humiliation (Assemblage 23 Remix)
07. You (Severe Illusion Remix)
08. Curse (A Dark Symphonic Reconstruction By Tri-State)
09. Echoes (DrMOllErmx)
10. Bursting Into Life (Framework Remix)
11. Money (Logikfehler Remix)
12. Dawn (Tiny Little Life Forms Remix)
13. I.M.G. (kFactor Remix)
14. Humiliation (Serpents Mix)
15. You (Downgraded by TC75)
16. Curse (Remix By The Negativity Bias)




Line-up

Stefan Schoetz - Arrangements, sound, lyrics
Tino Claus - Vocals, lyrics, arrangements
Jan Moritz - Arrangements, sound
Website

www.amnistia.de
/
https://www.facebook.com/AMN.official
Cover Picture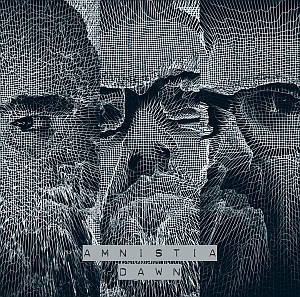 Rating

Music: 10
Sound: 10
Total: 10 / 10