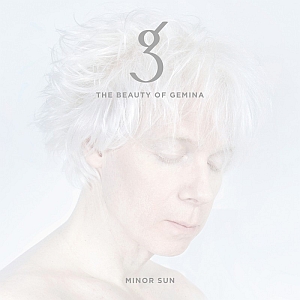 Artist: The Beauty of Gemina
Title: Minor Sun
Genre: Alternative / Dark Wave / Indie / Rock / Dark Rock / Folk / Blues
Release Date: 2nd September 2016
Label: Ambulance / TBOG Music / Artist Ms (Alive)
Album Review

Something is about to rise.
Something is about to shine.
Darkness has never been so bright and beautiful as with the 'Minor Sun' - THE BEAUTY OF GEMINA's seventh opus since 2006. With thirteen new and diverse compositions, this one of kind dark alternative band from Switzerland around mastermind and vocalist Michael Sele celebrates its ten-year anniversary. There is no better birthday present than this new masterpiece of about 67 minutes of sonic pleasure. Listening to 'Minor Sun' for the very first time will leave you speechless with an urge to immediately dive back into it once again. And at the same time it will make you want to tell the whole wide world about it, and that you should absolutely do once you're able to articulate yourself again.
'Minor Sun' is the follow-up of 'Ghost Prayers' (2014) and surprises with a radiant "albino" cover picture showing an illuminated Mr. Sele with his eyes calmly closed which has a meditative, solemn effect and spreads an aura of wisdom – a nice contrast to the cover of the last release, the 16 tracks compilation 'Anthology Vol. 1' (2015), which was all black. The 'Anthology' reached the top position #2 in the German Alternative Charts (DAC) and took old and new GEMINA devotees on a wonderful trip though the band's history and musical evolvement. Now, with 'Minor Sun', the band leads on their distinctive path on which various crossroads have come together as TBOG combine moody Dark Wave electronica with vigorous folk rhythms or as they are uniquely Goth as much as masters of Country Blues. With this new album, THE BEAUTY OF GEMINA manage the balancing act between the gloom of melancholy and the bloom of wise optimism like never before and as no other. Once again, they escape from the straitjacket of any genre just like they've always used to do being genuinely GEMINA.
It all starts with title called 'End' and what a dynamic beginning it is. Drums, guitar and bass set right in and one is immediately caught up in the rhythm of the 'End'. In addition to this opener, 'Minor Sun' features four more tracks that fit the "more bright and brisk" category. In 'Bitter Sweet Good-bye' TBOG keep on singing about an coming end and even though the tempo is again up-beat and the initial guitar riff that leads through the entire tune may sound "sweet" and bright, Mr. Sele's deep and urgent vocals also add some grievousness to the song - the "bitter sweet" in the title says is all. 'Close To The Fire' shows some propulsive power and 'A Thousand Lakes' also animates you to "go on, go on", even if it is for "one last time". 'Wednesday Radio' convinces with its grooving bass line that gets the song going and turns into a truly rocking piece spreading also some jazzy vibes.
With the Dark Wavy intro of 'Endless Time To See' it gets more shadowy; long-term TBOG fans and all "Shadow Dancers" will love this one. And while the calm and otherworldly 'Wonders' sounds dreamy, the songs 'Crossroads', 'Down On The Lane' and 'Winter Song' conjure up some JOHNNY CASH moments as they all let the acoustic guitar shine. 'Crossroads', a melancholic song on the mistake of leaving someone, was written by SAYLOR WHITE and first released by CALVIN RUSSELL in 1991. It's an achingly beautiful tune to begin with, but it's just incredible the way TBOG have managed to "geminise" the song – without any doubt a masterful cover. 'Down On The Lane' is a slower folk tune with effective strings that keeps on growing amazingly towards a powerful chorus before all finally fades away with the last sounds of the acoustic guitar. 'Down On The Lane' is definitely another favourite on 'Minor Sun'. One can hear more strings and acoustic guitar on another slow piece that has a calming effect: 'Winter Song' might be the most spirit-soothing track on the album.
While the mentioned tracks take about four/five minutes, 'Waiting In The Forest', 'Another Death' and the final song 'Silent Land' stand out as slower, epic pieces of about seven minutes. These three gems truly captivate the senses, heart and mind. 'Waiting In The Forest' is a meditative mid-tempo song with an amazing intro that calmly builds up starting with initial synth tunes along to the drum beats and a subtle bass line; then guitars are added until also the evocative vocals set in. All elements steadily carry us along the entire tune making up a harmonious whole which is so captivating that the seven minutes of melodiousness feel like far less. 'Another Death' presents yet another quite cinematic intro featuring a cello and strings, later also some acoustic guitar and organ tunes, all of which harmonise impressively with Andi Zuber's bass playing and Mac Vinzens' organic drumming. It's a haunting tune with spine-tingling vocals and features sounds that resemble croaking ravens. Mr. Sele introduces the atmospheric 'Silent Land' with the repeating words "Wake up, wake up, I see the sun" and "Wake up, wake up, I reach the sun" building up the tension until we hear the line "Under the rainbow, under the sky – I burn, I burn" for the first time. As on the whole record, in this final piece the synth-scapes and electric guitars intertwine just beautifully. The eerie outro of 'Silent Land' won't let you go with its feel of solitary drifting through black cosmic space or the deep, dark depths of an underwater world. Wonderful!
On September 2, something huge is about to rise, reach the zenith and shine: We will finally walk under the sound-rays of a new TBOG-sun! This melancholic and the same time enlightening and heart-warming star, that is steadily emerging on the firmament, radiates in a minor key – there is no better balm for dark souls than the 'Minor Sun'.
Tracklist

01. End
02. Waiting In The Forest
03. Bitter Sweet Good-bye
04. Endless Time To See
05. Close To The Fire
06. Crossroads
07. Down On The Lane
08. A Thousand Lakes
09. Wonders
10. Another Death
11. Wednesday Radio
12. Winter Song
13. Silent Land
Line-up

Michael Sele - Vocals, guitar, piano
Mac Vinzens - Drums
Andi Zuber - Bass
Simon Ambühl - Guitar
Website

www.thebeautyofgemina.com
/
https://www.facebook.com/TheBeautyOfGemina
Cover Picture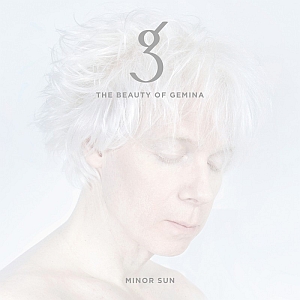 Rating

Music: 10
Sound: 10
Total: 10 / 10