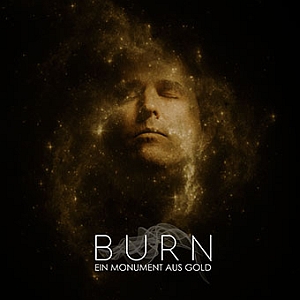 Artist: Burn
Title: Ein Monument Aus Gold
Genre: Wave / Rock
Release Date: 7th October 2016
Label: Trisol
Album Review

Although BURN has had already two albums in their discography, they needed four years to reconsider and figure out their further move, which has become 'Ein Monument Aus Gold'. This current release is a firm statement in the modern German music. It's a shame that it almost for sure will stuck in the underground, since the band labels itself as "Wave". In fact it's quite a mixture of pop, rock, wave and post-punk. "Pop" used here in the best meaning, it's a detail which makes this piece of music acceptable by wide a variety of audience. Something as good to be universal. A very kind and pure message to everybody who is available for receiving.
If you don't understand German, you'll still be able to understand BURN. The music together with the vocals is speaking for itself. It is telling the very simple but quite important truths. It's all about "holding on your dream", being faithful to yourself, even if you feel alone and lonesome, dealing with the past, keeping the golden memories and building monuments out of them. Most of us are familiar with this kind of emotions and manner of thinking, which are very easy to find not only in the BURN's lyrics, but in the arrangements and vocals as well.
Gloomy guitars envelop the space and slowly swallows the listener. The outlines of your surrounding start to fade away in a milky thick fog, and the guitars' hum creates a sound vacuum, consuming all your thoughts. Meanwhile, Felix Friberg's singing manner, rather a desperate shouting full of hope to be heard, reaps out the fog and suddenly you start to notice the ringing cymbals and the words. And if you follow the golden fireflies, you'll rush into a valley of light and sound with the starry sky above.
Listen to BURN's 'Magnetisch' at
https://youtu.be/2ny0HfCZjYE
Tracklist

01. Halt fest an Deinem Traum
02. Magnetisch
03. Ein Monument aus Gold
04. Die Geister die ich rief
05. Irrlicht
06. War wie es war
07. Wegen Dir hier
08. Fieber (Routine, Ordnung, Symmetrie)
09. Denn wir sind die
10. Fünf unter Null
11. Gebrochene Versprechen
Line-up

Felix Friberg – Vocals, Guitar
Christian Wischer – Guitar
Markus Düring – Bass
Jörg Schwaer – Drums
Website

http://www.burnmusic.de
/
https://www.facebook.com/burnmusicdotde
Cover Picture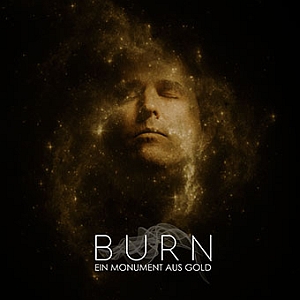 Rating

Music: 8
Sound: 10
Total: 9 / 10