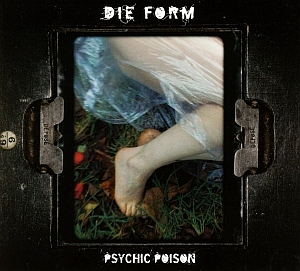 Artist: Die Form
Title: Psychic Poison
Genre: Electronic / Gothic / Avant-Garde
Release Date: 24th February 2017
Label: Trisol Music Group
Single Review

Looking at the name of the band the first thing that comes to your mind is Germany but... DIE FORM is actually a French post-industrial and electronic band formed in 1977-78. The name DIE FORM means "(the) form / shape" in German, like the Bauhaus diary, and is a play on the English word "deformed" and on the French word "difforme" (deformed). DIE FORM is the primary project of the French electronic musician and multimedia artist Philippe Fichot. He began by recording a number of experimental cassette releases, starting with 'Die Form 1' in 1977, and with the first DIE FORM vinyl release ('Die Puppe') appearing in 1982. Whilst the project was still in its infancy, the underlying concepts were still evident - a combination of esoteric electronic experiments with an underlying theme of erotic, death and other "taboo" subjects.
The single 'Psychic Poison' is the latest release from the project, and is joined by a further three remixes, and the experimental 'Equinoxia', which has a dark and sinister groove. It is electronic music but the style is very unique and the band has always managed to sound like no-one else. Over the years this sound has rarely changed and that's why it was interesting to listen to a few versions of the same song, although I have to admit it's never sounded out-dated. From song to song the pace slowed down or accelerated and different effects gave piquancy. I know many people are indifferent to the lyrics but I did not like the feeling that a one-lined idea was trying to attack my mind by repeating itself. So was there any point in so many versions? I think everyone will find their own answer or version.
Tracklist

01. Psychic Poison (Night Fever)
02. Psychic Poison (Submission Mix)
03. Psychic Poison (Mental Terror Mix)
04. Psychic Poison (Kobol Mix)
05. Equinoxia (Mix lll)
Line-up

Philippe Fichot
Eliane P.
Dancer : Laina Fischbeck
Website

http://www.dieform.net / https://www.facebook.com/DieFormMusic
Cover Picture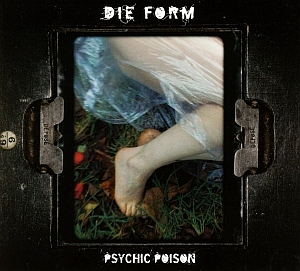 Rating

Music: 8
Sound: 8
Total: 8 / 10