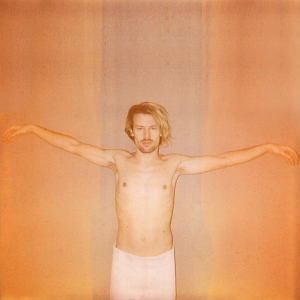 Artist: Bonaparte
Title: The Return Of Stravinsky Wellington
Genre: Indie
Release Date: 2nd June 2017
Label: Believe Digital
Album Review

BONAPARTE is a brainchild of Swiss songwriter Tobias Jundt. Jundt is the only permanent member of his own project, but he involves a lot of people from all over the world, starting with his wife and kids finishing with rapper Tim Fite and Andy Baldwin, who worked with BJÖRK and VNV NATION. How he manages it? He keeps a beautiful attitude to life and happily infects with it everybody who he can reach with his music. Also he is a very talented, which he proves with every single song. And 'The Return Of Stravinsky Wellington' is another masterpiece that deserves its place right next to a Stravinsky's vinyl on your musical shelf.
Nothing describes BONAPARTE better than his own metaphor of collecting influences "like a kid collects shells at the seashore - excited about each and every new discovery - wiping off of the rubble of the Berlin Wall, the melodious bird songs of New Zealand, the camaraderie of Russian vodka, and the beat-up breakdance cardboard of Brooklyn." Putting all of these details on the same canvas Jundt manages to create a whole, self-complimenting and breath-taking work of art. The cheeky garage-punk guitars come along with analogue synthesizers, catchy drum-beats and deepest intimate and highly political lyrics. And every time this mixture sounds unique and fresh. According to the musician himself, his previous records were thought rather for the night, while 'The Return Of Stravinsky Wellington' will fit to any hour of the day.
Every song has its own electric charge and deserves a special attention, but there are highlights which absorb the mood of the whole record and more or less resume it. The album opens with a killer right away - 'White Noize', which the listener might already be familiar with. The song is best to listen to along with the video. It's not only an inspiring statement, but a great example of the powerful part of pop culture, which is that people who care have an open mic and can speak up for so many people. BONAPARTE uses this opportunity with enthusiasm and oh so much elegance. If you are tired of wtf?!-ing, while watching news or scrolling your timeline on FB, this song is definitely for you. There is a lot of anger and frustration in this piece, but the lulling vocals of Jundt also suggest an escape: "I lean back in my camp chair, waiting until they fall". The answer is not directly in the lyrics though - it's about your attitude and your actions. You don't necessarily need to go to barricades, but re-phrasing Carrie Fisher's infamous words: take all your frustration and make it into art. Like BONAPARTE does.
The single 'Fuck Your Accent' was released a while ago as well, and you also might already heard this playful lovely ballad from the world of not (only) physical attraction. The other side of the 'The Return Of Stravinsky Wellington' is quite dramatic. Such songs as 'Wolfenbüttel', 'Melody X' or this summer's trend 'Polyamory' leads to the darkest corner of the one's soul. Self-description is falling apart when there's someone telling it's fake in your face. And again BONAPARTE playfully takes a role of an executioner and drags all the hidden fears and disappointments to the light. "Hold your broken dream up high / You know you try / Oh you know you try / It's the worst case scenario lullaby," goes the 'Melody X'. Involving children to the musical records became a trend, but it would be arrogant to deny, that they make it just special. So the daughter of Tobias Jundt puts a bright final chord of the album with a song 'High Five In Your Face,' which she wrote and performed herself.
BONAPARTE is normally known for his crazy shows, the circus-artists, touring with him, and his melancholic broken vocals, typical for indie-scene. There are much more labels which you could try to put on this artist, but it's all about music. And the moment as you dive into his music, his lyrics and give in into his glitter sad world, you'll lose your speech and lose all the arguments. It's not about categorizing and giving a value, it's all about looking deep into yourself and listening with your heart.
VIDEO: https://youtu.be/y26vUy6D7MU / https://youtu.be/35fuzCokzRU / https://youtu.be/ZAPvZNgPfDE
Tracklist

01. White Noize
02. Halfway House
03. F**k Your Accent
04. Let It Ring
05. Wolfenbüttel
06. Hey (Is for Horses)
07. Melody X
08. In the Wash
09. Polyamory
10. Kinfolk
11. High Five in Your Face
Line-up

Tobias Jundt
Website

https://bonaparte.cc / https://www.facebook.com/bonaparte
Cover Picture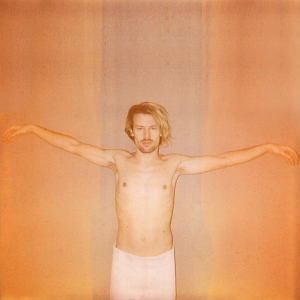 Rating

Music: 10
Sound: 10
Total: 10 / 10
See also (all categories):