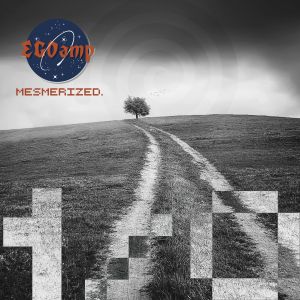 Artist: EGOamp
Title: Mesmerized
Genre: Synth Pop
Release Date: 19th May 2017
Label: Unitingsoundmedia
Album Review

EGOAMP
is a retro-electronic conceptual band. The story is that the project started back in 1920 and keeps going for a century now. Consistency is the most convincing thing about this duo. For quite a long time the musicians are holding on their ideas and ideals and doing nice vintage Synth Pop, inspired by films like 'The Cabinet of Dr. Caligari'.
'Mesmerized' is a single from the current album '1/0', which is a jigsaw of such details as robots, aliens and computers. The visual part reminds on cinema from the 30s - 60s. Speaking of retro bands, there is no need to say a word about anything fresh or new. The achievement must be obviously to preserve the atmosphere of the past. In this case we're talking mostly about charming analogue synth sounds and effects, which create an illusion of a space journey. The format of a single is normally most interesting to the DJs and to someone who likes to throw the theme-parties. 'Mesmerized (Dirk Riegner Remix)' is a nice calm track, which sounds pretty saturated comparing to the rest. Heavy drums-line, ringing keys and the vocals on the foreground - every element has an equal value.
'Iron and steel (EGOamp vs. Psyche)', 'Escape to Mars (Defiant Machines Remix)' and 'Mindmachine (PreCog Remix)' are the dance-tracks on this single, which will fit nicely to a Synth Pop or EBM party. If you want to switch to a slow track, but keep people on the dance floor there is 'Mesmerized (Per-Anders Kurenbach Remix)' - a beautiful romantic remix, creating a magical starry ambient, perfect for a lovers-dance. Tracks like 'Mesmerized (EGOamp Extended Mix)', 'La guerre de Mondes' and 'Puppet of Joy (Leichtmatrose Remix)' will rather fit to the time of the party when the guests are too tired to dance, but the atmosphere is still demanded. So, if you'd like to re-fresh your tracklist of the early
DEPECHE MODE
,
MESH
,
ERASURE
,
GIORGIO MORODER
and
CHEMICAL BROTHERS
- EGOAMP's 'Mesmerized' is definitely good for this purpose.
Tracklist

01. Mesmerized (Dirk Riegner Remix)
02. Iron and steel (EGOamp vs. Psyche)
03. Escape to Mars (Defiant Machines Remix)
04. Mesmerized (Per-Anders Kurenbach Remix)
05. La guerre de Mondes
06. Mindmachine (PreCog Remix)
07. Mesmerized (EGOamp Extended Mix)
08. Puppet of Joy (Leichtmatrose Remix)
Line-up

Asmodi Caligari
René Castle
Website

https://egoamp.jimdo.com / https://www.facebook.com/Egoamp-Band-151569578239636/ https://egoamp.bandcamp.com / https://www.instagram.com/egoamp
Cover Picture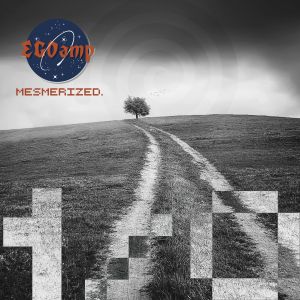 Rating

Music: 7
Sound: 7
Total: 7 / 10